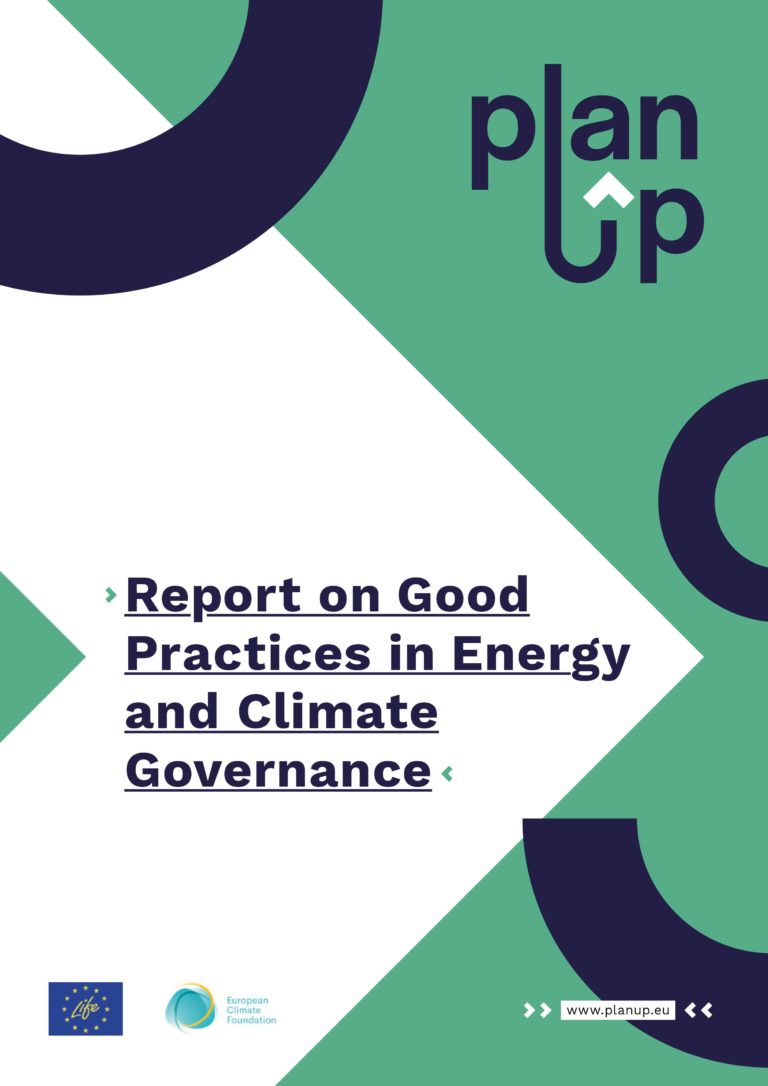 A guidebook on public participation in the EU national energy and climate plans - 2019
This new report from the LIFE PlanUp project provides guidance to national policymakers on how to involve cities, civil society, the public and other stakeholders in the design and delivery of EU national energy and climate plans.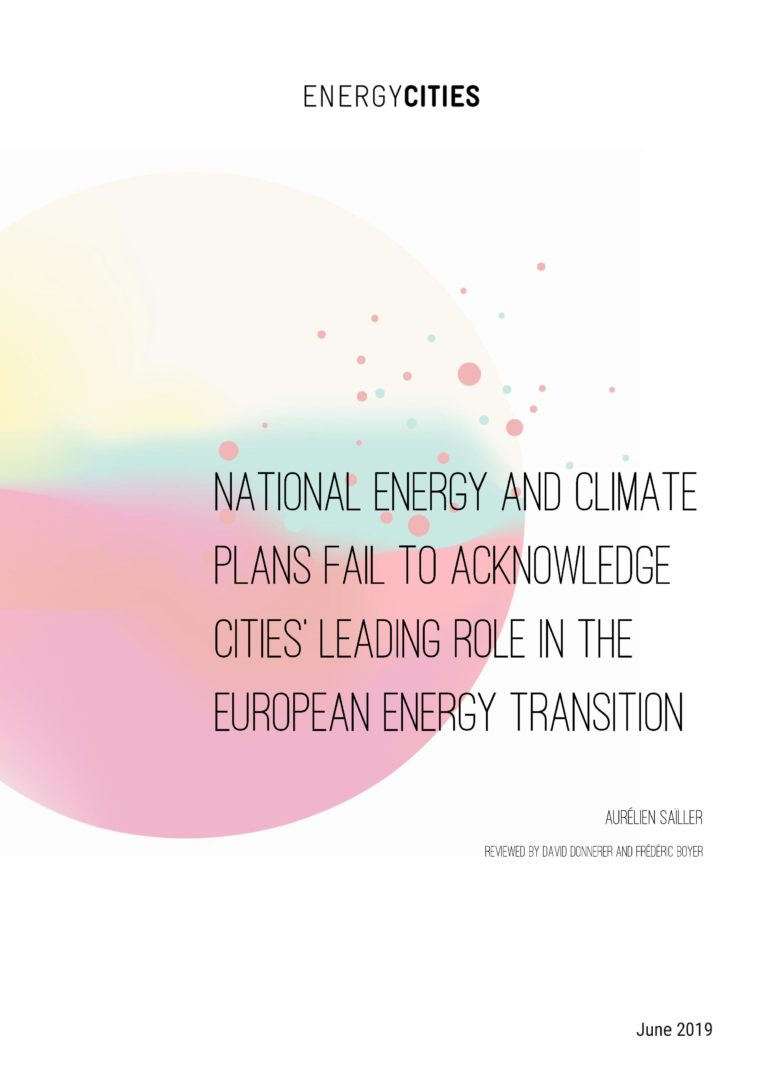 Cities' leading role in the European energy transition not acknowledged - 2019
This report intends to present the results of an analysis led in order to determine to which extent European cities were involved in the National Energy and Climate Plans (NECPs) drafting process and local energy and climate actions are taken into consideration by Member States in their NECPs.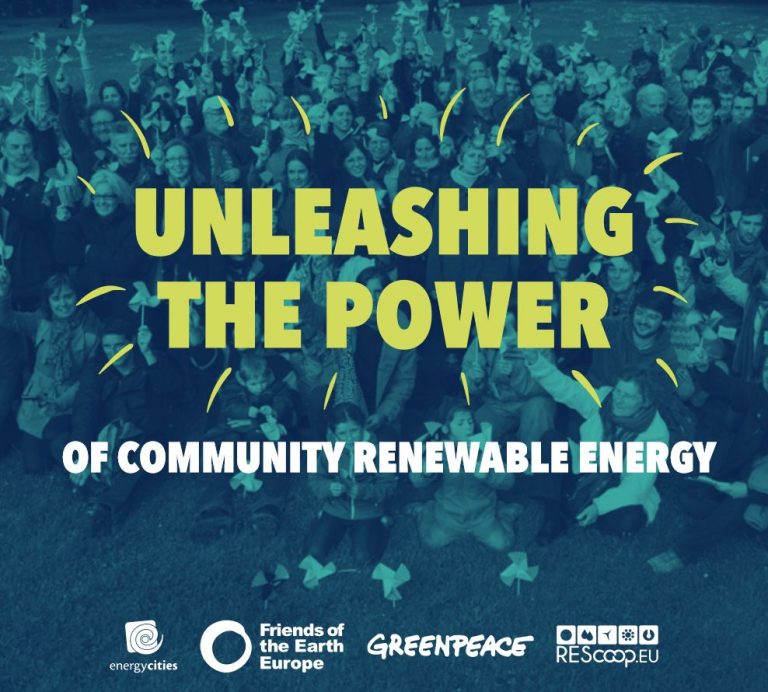 How the EU legislation can help to remove barriers to community and citizen renewable energy? - 2019
Community energy production in Europe has huge potential. A recent study found that half of EU citizens – including local communities, schools and hospitals – could be producing their own renewable electricity by 2050, meeting 45% of their energy demand.1 Now, building on new EU community and citizen energy rights, the potential must be fully unleashed, to put Europe on the path to the needed energy transformation.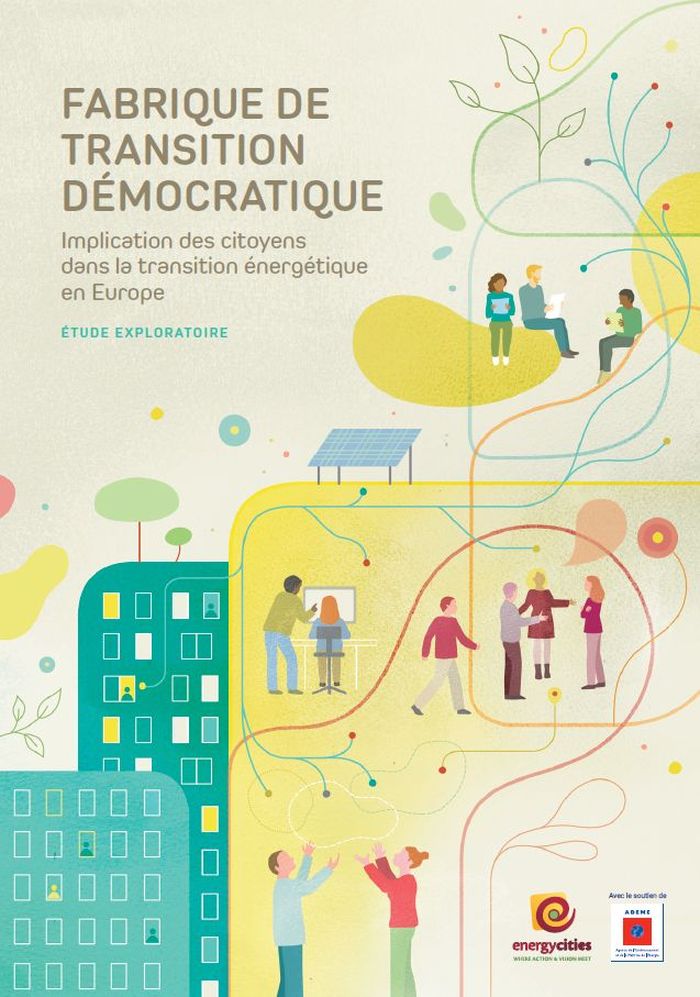 Involving citizens in Europe's energy transition - 2019
In this study, we identified cities with pioneering participatory initiatives. The objective is to highlight innovative practices to understand the evolution of the role of cities and the modifications of the dynamics between players. Similarly, we seek to understand what implications these new practices have for energy transition policies and what lessons can be learned from them.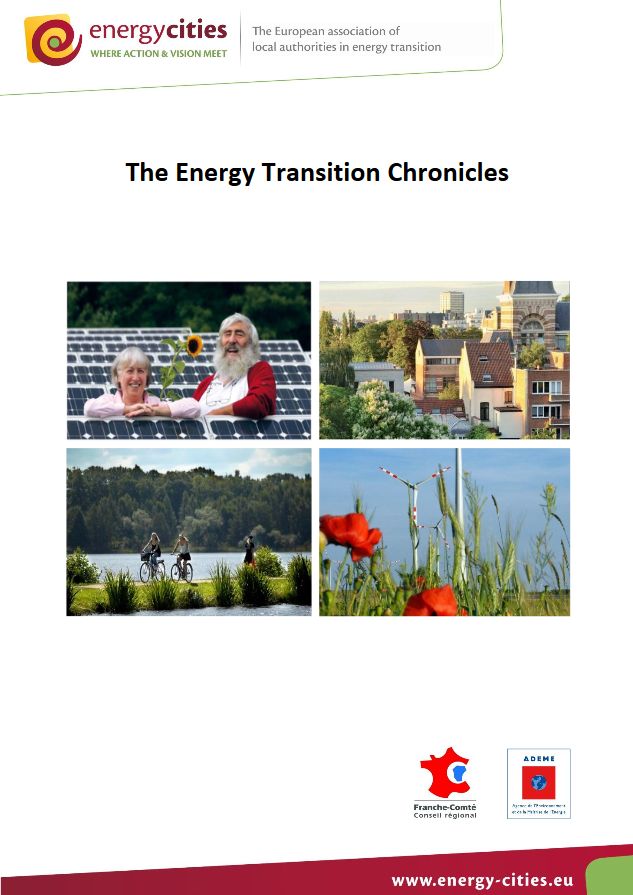 Storytellings of five cities in Europe - 2016
The serie of "Chronicles of the Energy Transition" case studies was produced to go further in supporting local authorities and to describe successful energy transition processes.
Because it is important to show that energy transition is "possible". Why, how, with whom, for what results? We interviewed local players and decision-makers to find out more.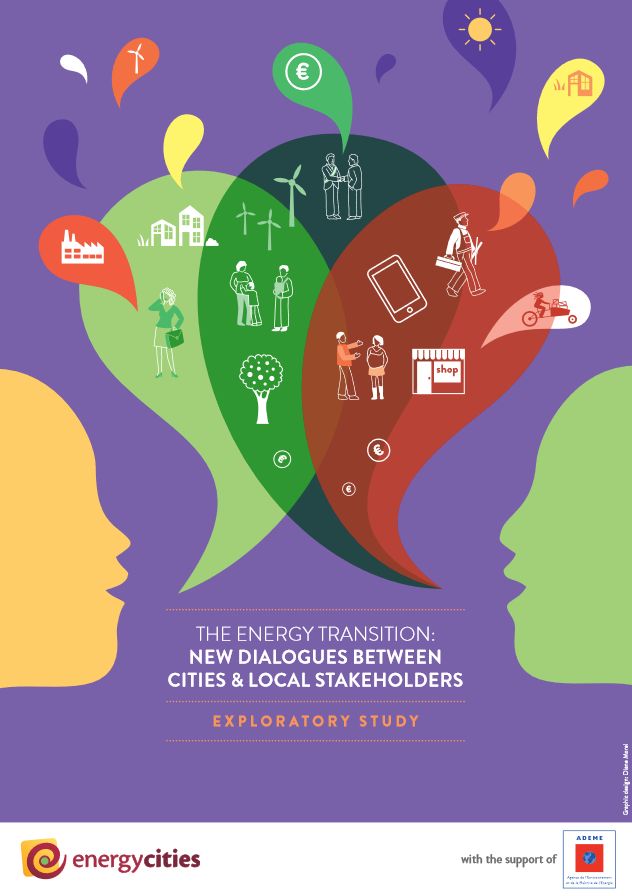 Exploratory study - 2016
Discover ten European local energy transition initiatives, as diverse as they are innovative, anticipating new modes of governance. This study analyses the synergies between the different stakeholders, examines the role of the municipality and identifies the key factors behind their emergence, success and dissemination.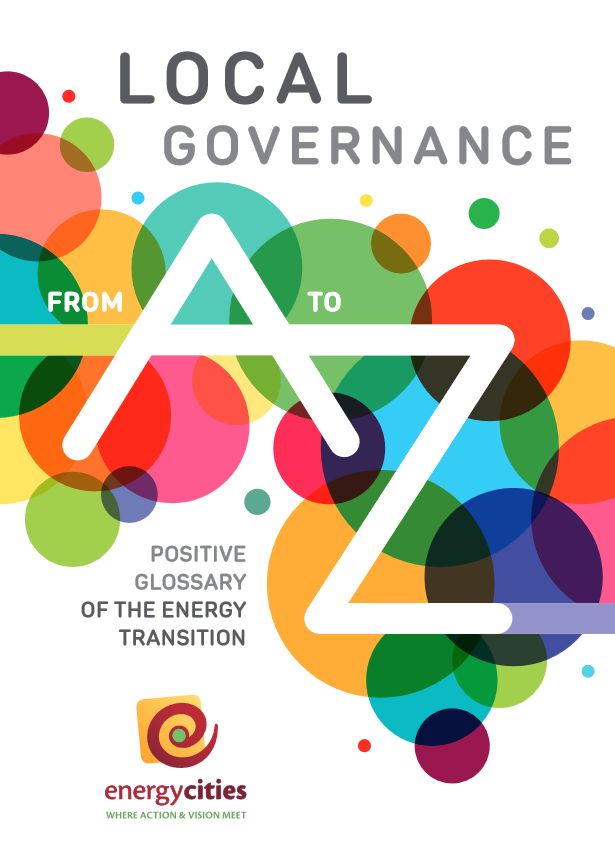 Positive glossary of the energy transition - 2015
Discover the multiple facets of a collaborative city from A-Z !
Energy transition is the wide and unlimited! What it is proposing however is a change of perspective.
As the energy landscape is undergoing radical change, from a once hierarchical and monopolistic system to a more distributed and decentralised one, so too should the decision-making architecture.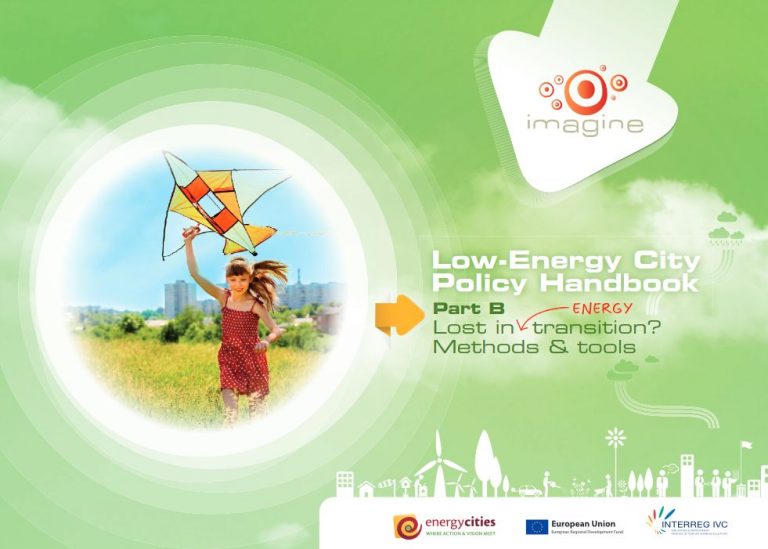 Lost in energy transition? Methods & tools - 2014
This handbook is aimed at decision makers in European local authorities searching for new ways to work towards achieving low energy cities. It is intended to give inspiration and practical advice to elected political leaders as well as civil servants to run their own energy transition process at the local level.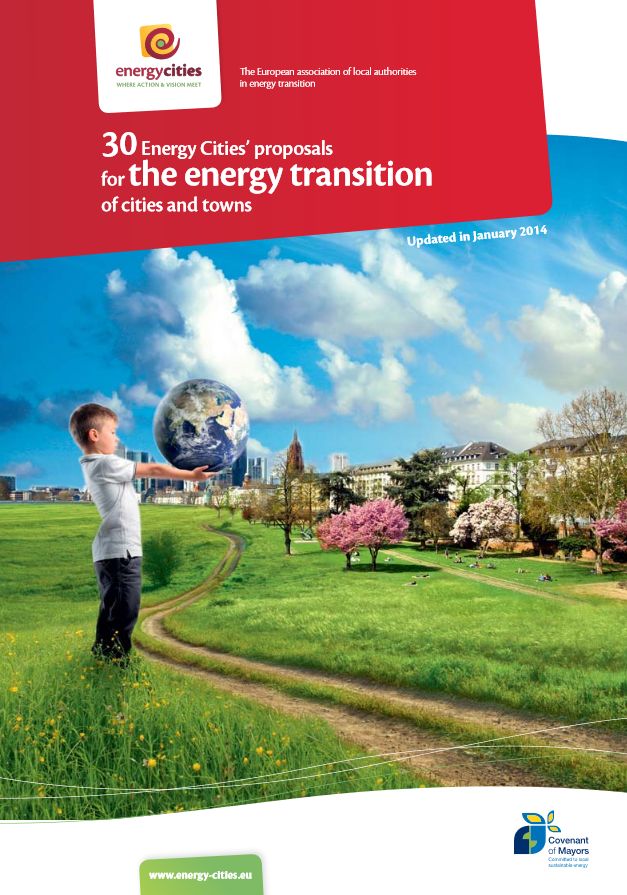 Practical proposals to accelerate the energy transition - 2014
In 2012, Energy Cities initiated a collective process aimed at making proposals to accelerate the energy transition of European territories. The 30 Proposals in your hands are the result of part of this collective work.
What makes these Proposals new? These Proposals are based on the observation and analysis of hundreds of practical examples, all stemming from existing practices. Our intention is to make these practices "talk", to convey their meaning and to show the path they are pointing at, sometimes without us being aware of it.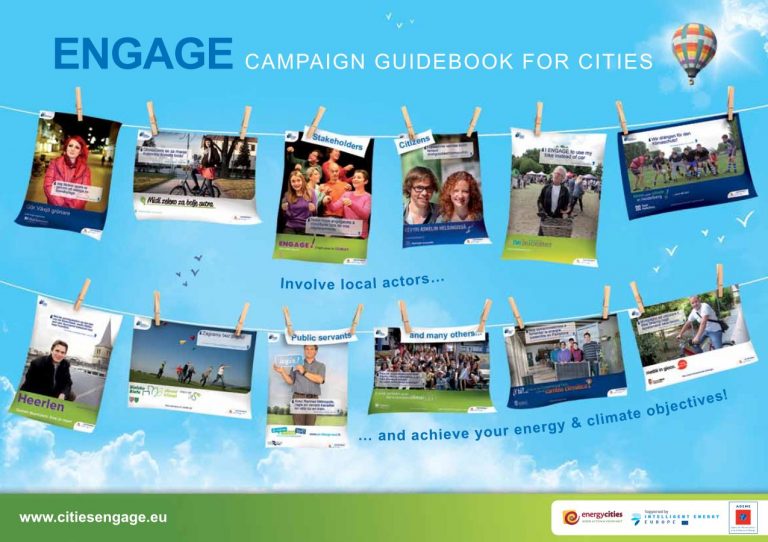 Involve local actors ... and achieve your energy & climate objectives - 2013
ENGAGE is all about encouraging individuals to play their part. Through a combination of tips, tools and tactics, as well as success stories from our 12 pioneer cities across Europe, this guidebook will show you how to get citizens and stakeholders excited and involved about their local sustainable energy future.