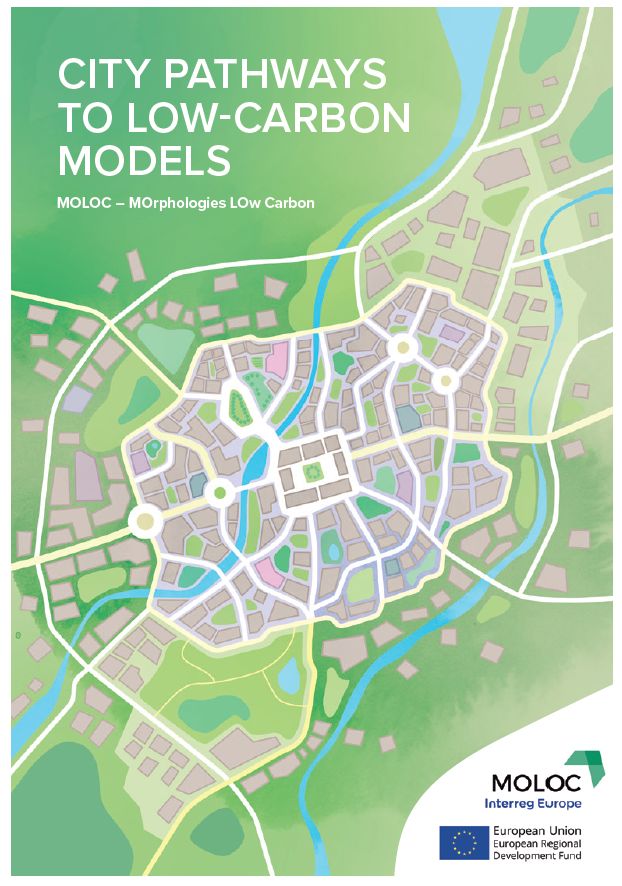 MOLOC - MOrphologies LOw Carbon - 2020
This document synthesizes the major processes and events of the urban pathways to low-carbon models, each city will be highlighted individually for its unique context. Some basic information will help to paint the picture of each city along with their MOLOC actions and stakeholders.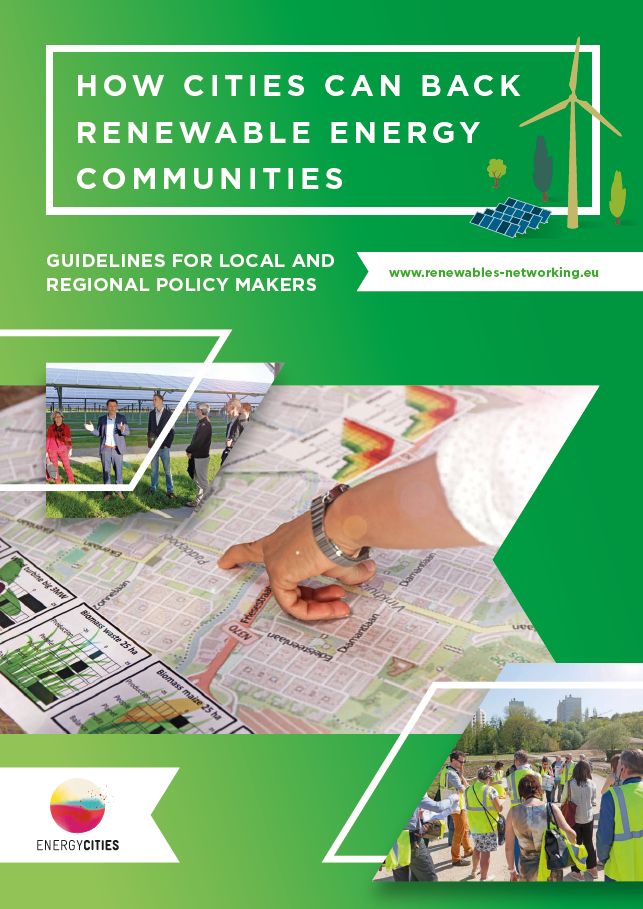 Guidelines for local and regional policy makers - 2019
Community energy can encompass a number of different aspects and activities. Attempts to define the concept have been made. by various organisations, which defines it as "the economic and operational participation and/or ownership by citizens or members of a defined community in a renewable energy project.".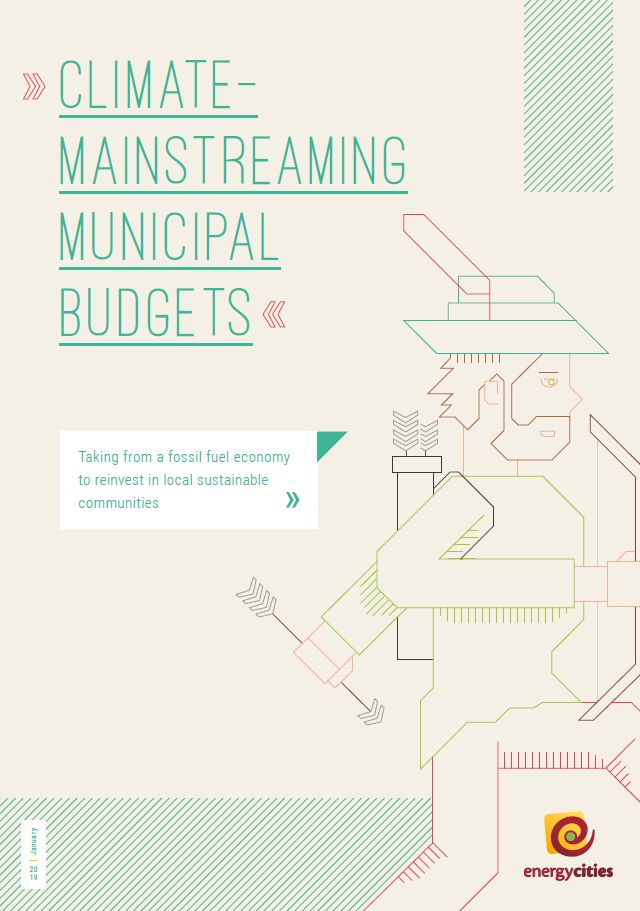 Taking from fossil fuel economy to reinvest in local sustainable communities - 2018
This guidebook aims to address the lack of awareness of the role of public finance in the energy transition within municipal administrations. It does so in anticipation of declining local budgets, raising the question of how cities can efficiently channel finances to achieve their climate goals.
It contains a collection of examples and tools, which can help local authorities align their expenditure and investments with the Paris Agreement objective.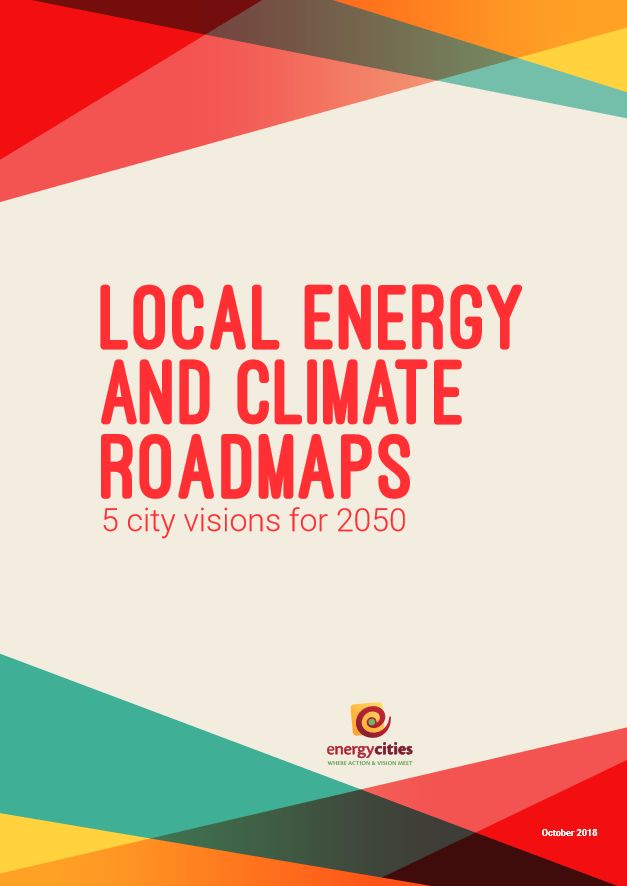 Five city vision for 2050 - 2018
Planning for 2050 is happening now in European cities. These examples show how cities are redefining urban climate and energy governance and citizen participation in designing an ambitious mid-century future, and will hopefully inspire European leaders to design together with their citizens Europe's Paris-proof energy transformation by 2050.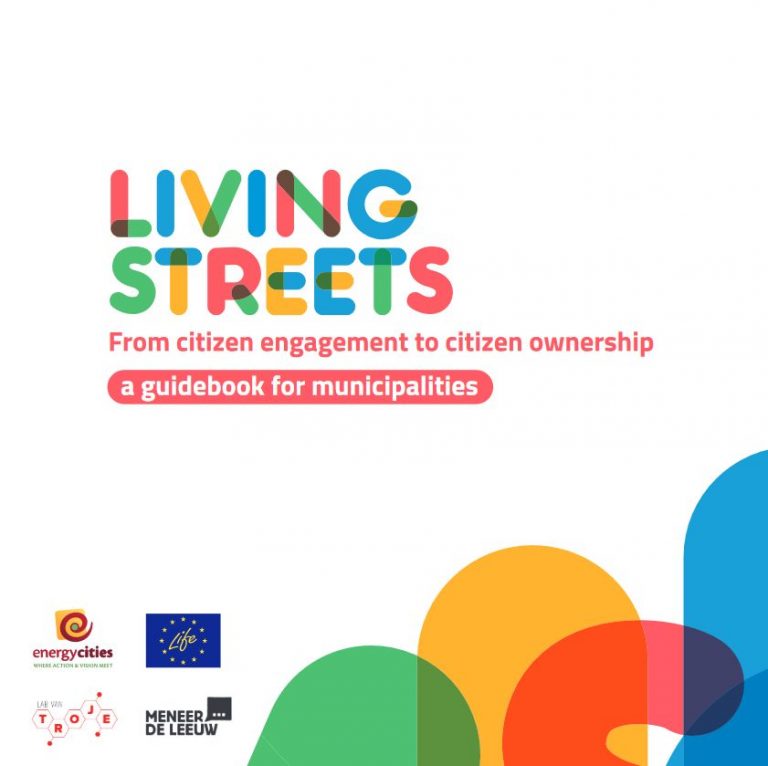 A guidebook for municipalities - 2018
Living Streets is a real-life experiment whereby residents can temporarily transform their street into the sustainble place they have always dream of.
A Living Street allows to set the imagination free to find alternatives that transform the public space and strengthen the collective dynamic. It is an urban laboratory tackling diverse issues such as mobility, urban agriculture, local economy, solidarity, social cohesion, culture, leisure, sport and health.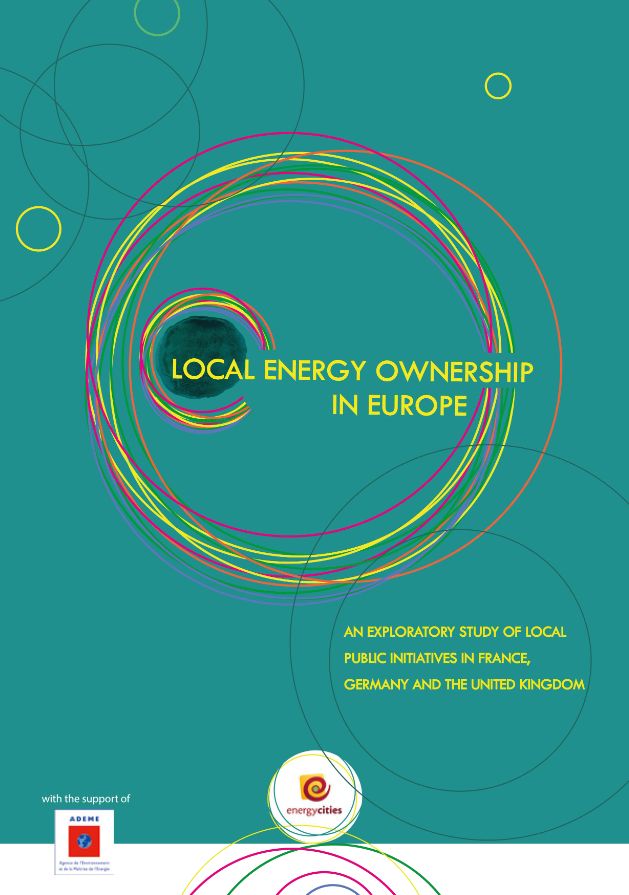 An exploratory study of public initiatives in France, Germany and the United Kingdom - 2017
The debate on local energy governance involves a multitude of concepts whose content is not always very clear. Notions such as "re-municipalisation", "devolution", "ownership" or energy "democratisation" have become strong symbols, rallying cries for a more political and local vision of the energy transition.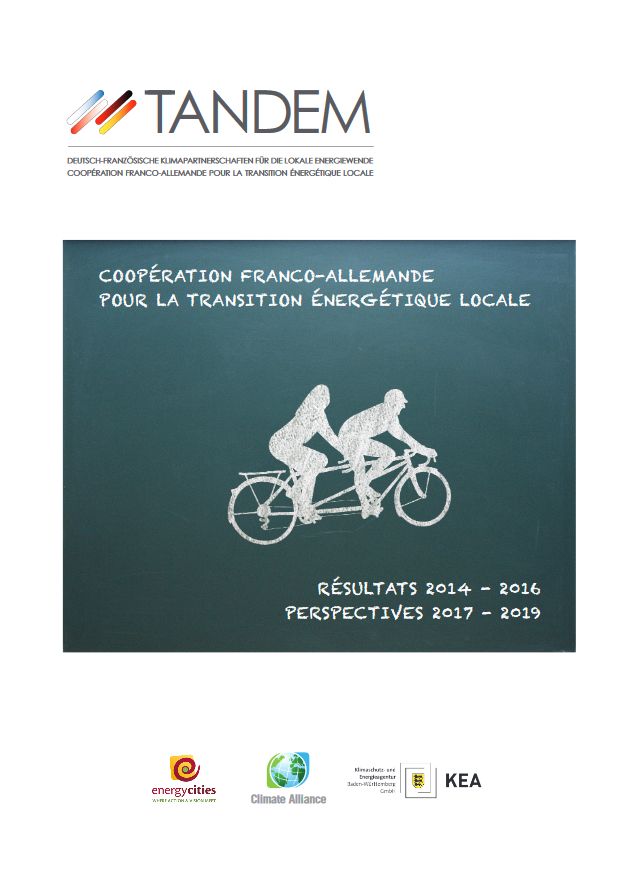 Results 2014-2016 / Outlook 2017-2019 - 2016
In France as in Germany, the motivation to implement the energy transition is strong. In both countries, economic growth and CO2 emissions are currently closely linked. TANDEM proposes to the institutions of both countries to create a club of local authorities on both sides of the Rhine, and to be a pioneer in the implementation of joint projects. The two countries are thus moving closer to their national and European objectives.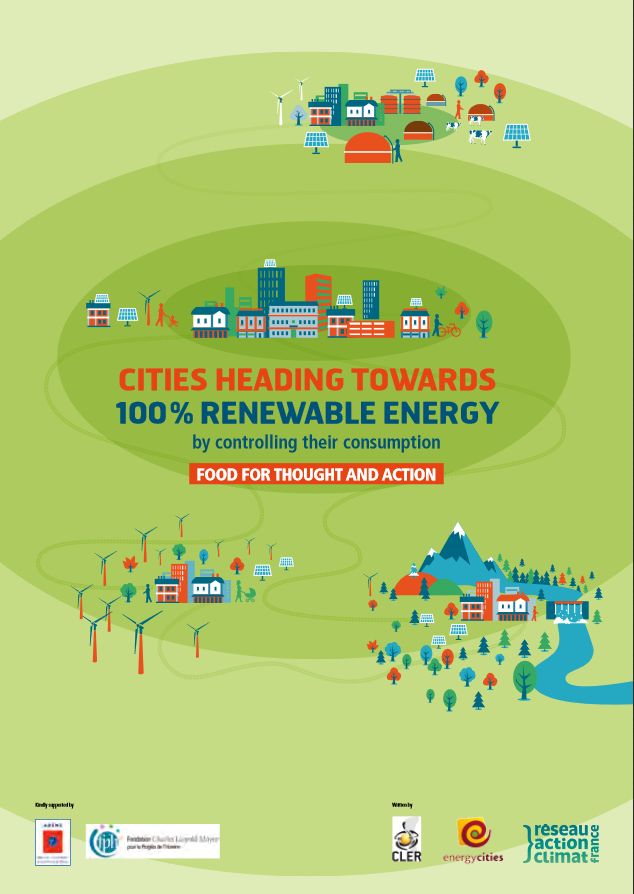 Food for thought and action - 2016
The path towards 100% renewable energy will be different depending on what natural resources are available in the territory and in neighbouring areas and on the priority given to energy efficiency, to particular energy sources, uses or players. Although there is no right or wrong path, the pioneering authorities and the French stakeholders show major recommendations.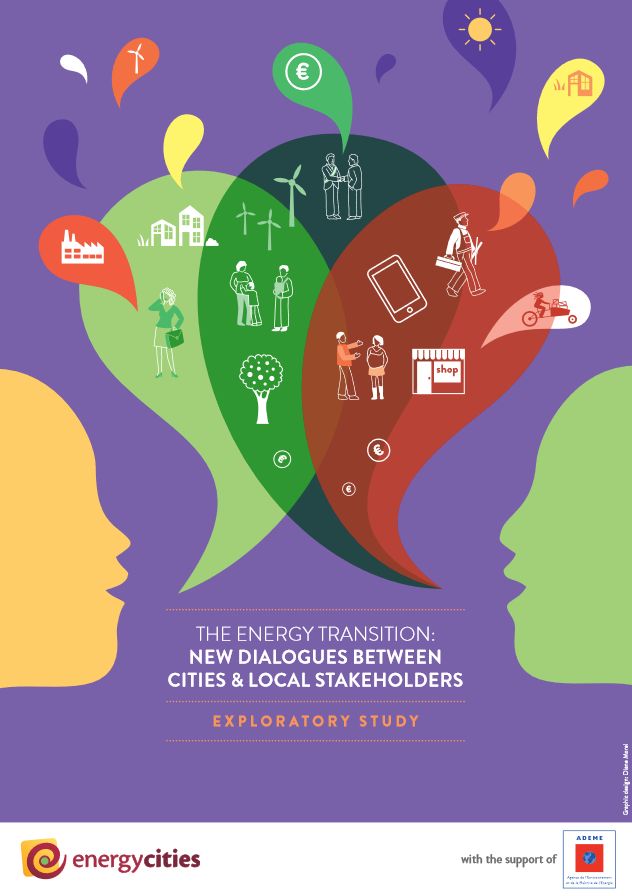 Exploratory study - 2016
Discover ten European local energy transition initiatives, as diverse as they are innovative, anticipating new modes of governance. This study analyses the synergies between the different stakeholders, examines the role of the municipality and identifies the key factors behind their emergence, success and dissemination.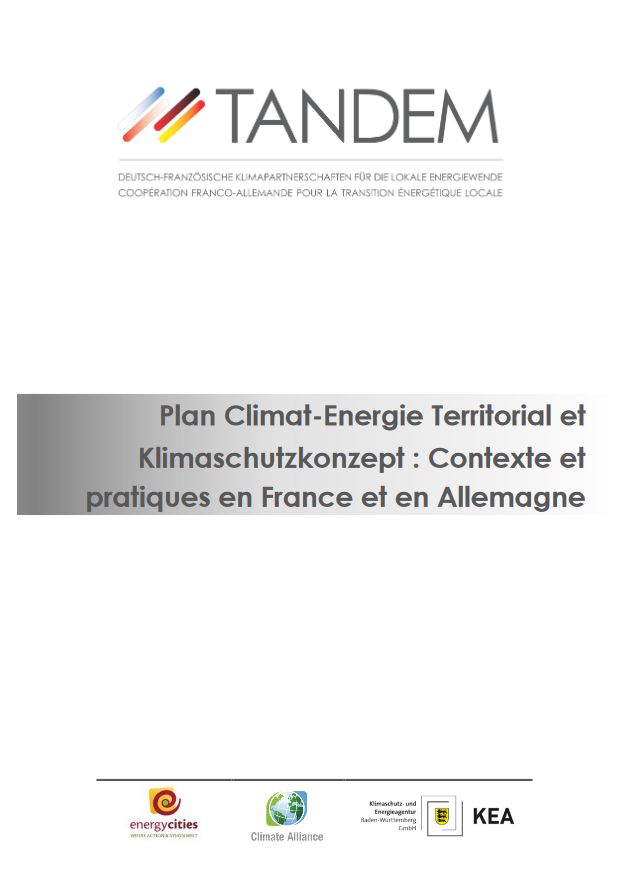 Context and practices in France and Germany - 2014
Energy policy and climate protection are issues that are addressed at global level, and particularly at European level.
In the field of energy, two countries have become driving forces for the energy transition in Europe by engaging in similar processes: Germany with its "Energiewende", and France with its "Transition énergétique".