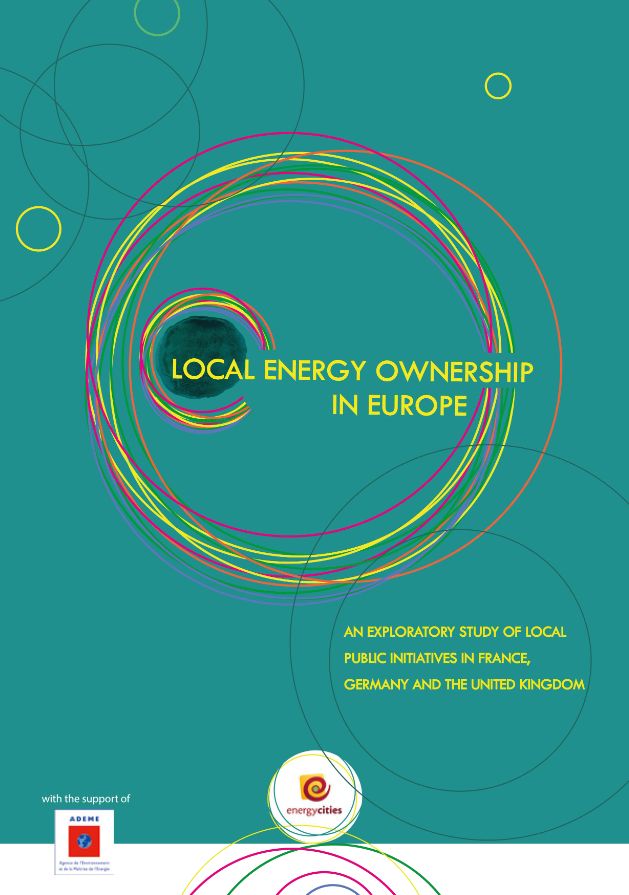 An exploratory study of public initiatives in France, Germany and the United Kingdom - 2017
The debate on local energy governance involves a multitude of concepts whose content is not always very clear. Notions such as "re-municipalisation", "devolution", "ownership" or energy "democratisation" have become strong symbols, rallying cries for a more political and local vision of the energy transition.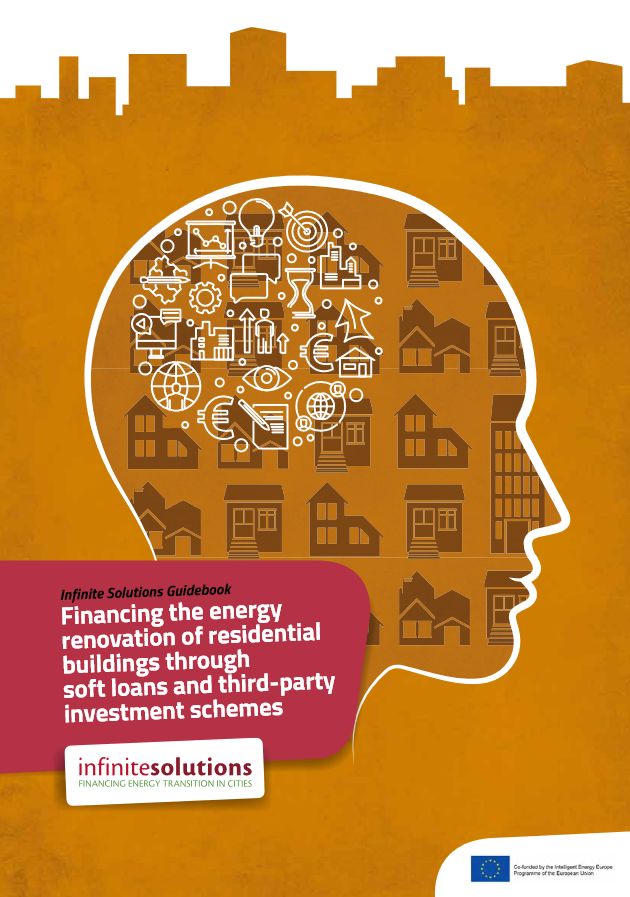 Financing the energy renovation of residential buildings through soft loans and third-party investement schemes - 2017
Among the front-runners, seven Energy Cities' members have developed innovative financing schemes, business models, organisational structures and partnerships to accelerate the energy retrofitting of their housing stock.
The guidebook is intended for all organisations and actors who could be interested in replicating these financing schemes or who could support cities and regions in doing so.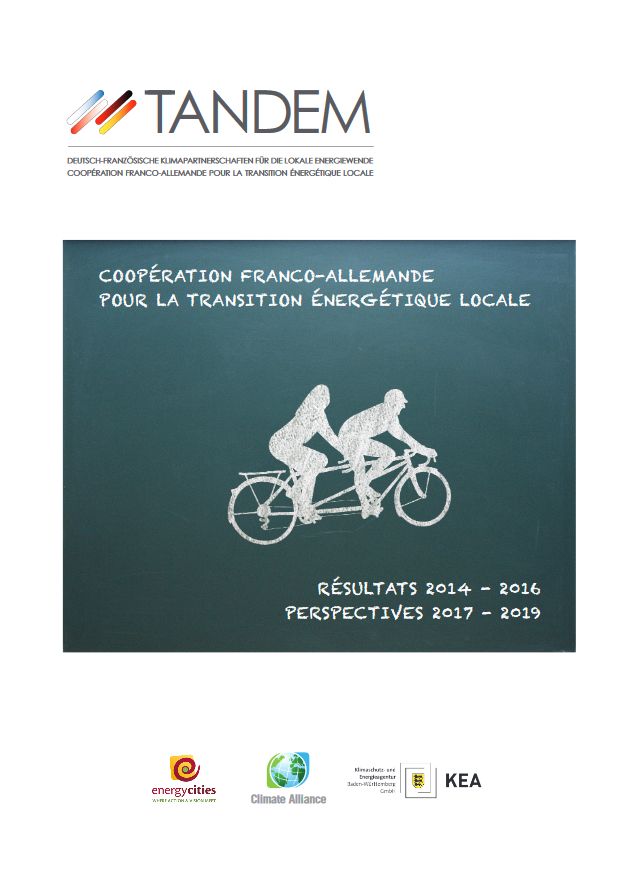 Results 2014-2016 / Outlook 2017-2019 - 2016
In France as in Germany, the motivation to implement the energy transition is strong. In both countries, economic growth and CO2 emissions are currently closely linked. TANDEM proposes to the institutions of both countries to create a club of local authorities on both sides of the Rhine, and to be a pioneer in the implementation of joint projects. The two countries are thus moving closer to their national and European objectives.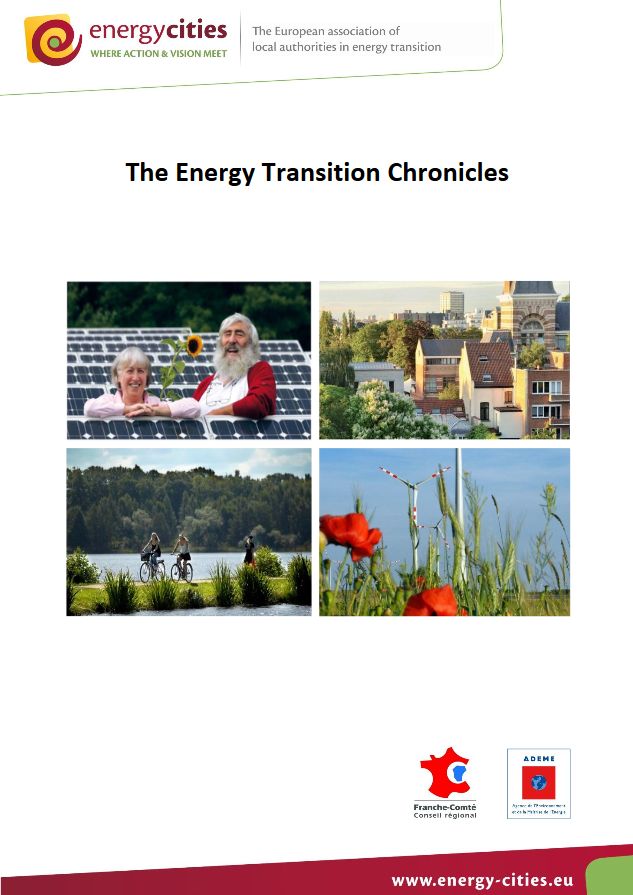 Storytellings of five cities in Europe - 2016
The serie of "Chronicles of the Energy Transition" case studies was produced to go further in supporting local authorities and to describe successful energy transition processes.
Because it is important to show that energy transition is "possible". Why, how, with whom, for what results? We interviewed local players and decision-makers to find out more.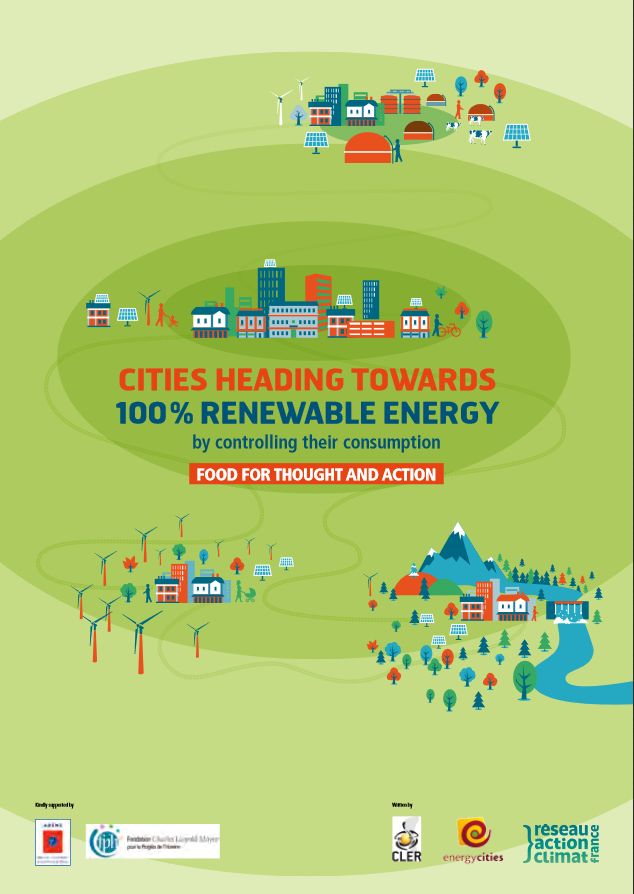 Food for thought and action - 2016
The path towards 100% renewable energy will be different depending on what natural resources are available in the territory and in neighbouring areas and on the priority given to energy efficiency, to particular energy sources, uses or players. Although there is no right or wrong path, the pioneering authorities and the French stakeholders show major recommendations.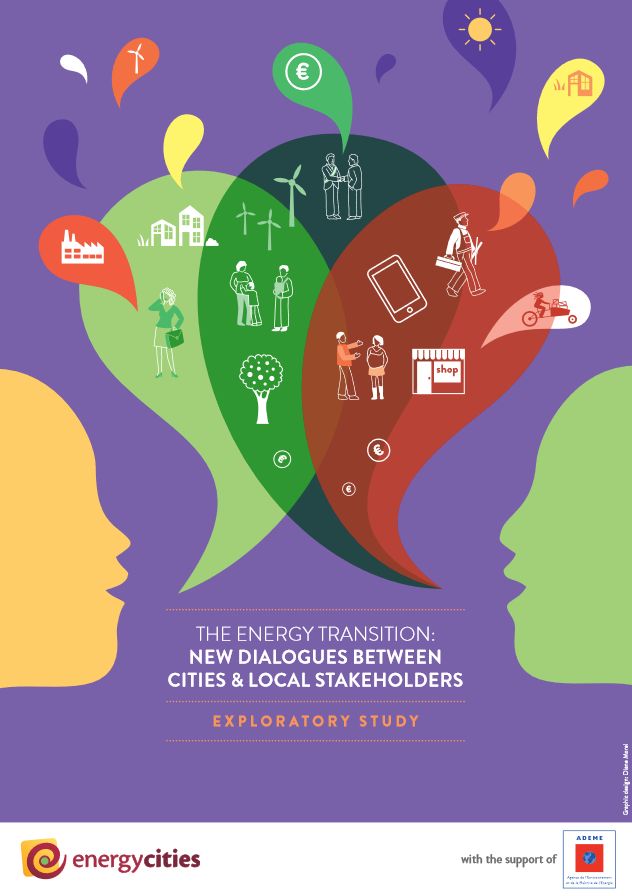 Exploratory study - 2016
Discover ten European local energy transition initiatives, as diverse as they are innovative, anticipating new modes of governance. This study analyses the synergies between the different stakeholders, examines the role of the municipality and identifies the key factors behind their emergence, success and dissemination.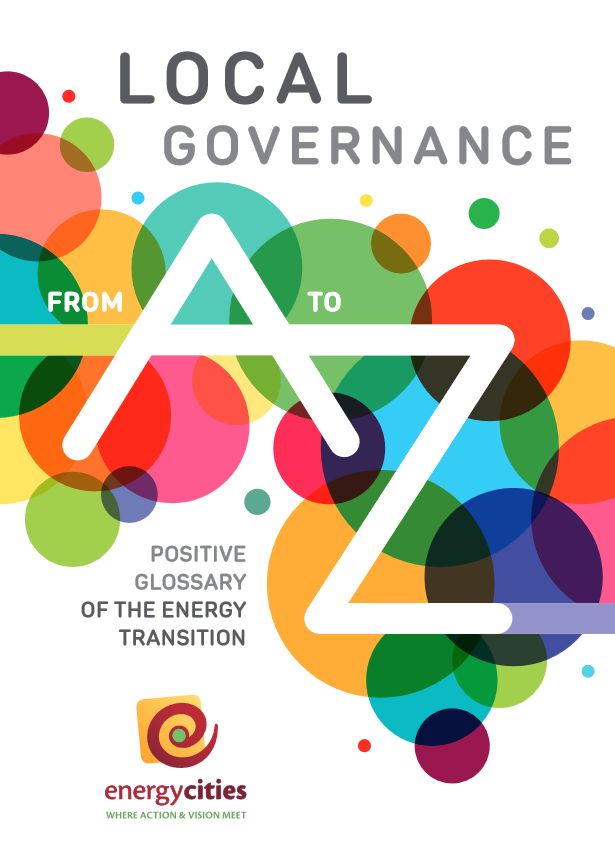 Positive glossary of the energy transition - 2015
Discover the multiple facets of a collaborative city from A-Z !
Energy transition is the wide and unlimited! What it is proposing however is a change of perspective.
As the energy landscape is undergoing radical change, from a once hierarchical and monopolistic system to a more distributed and decentralised one, so too should the decision-making architecture.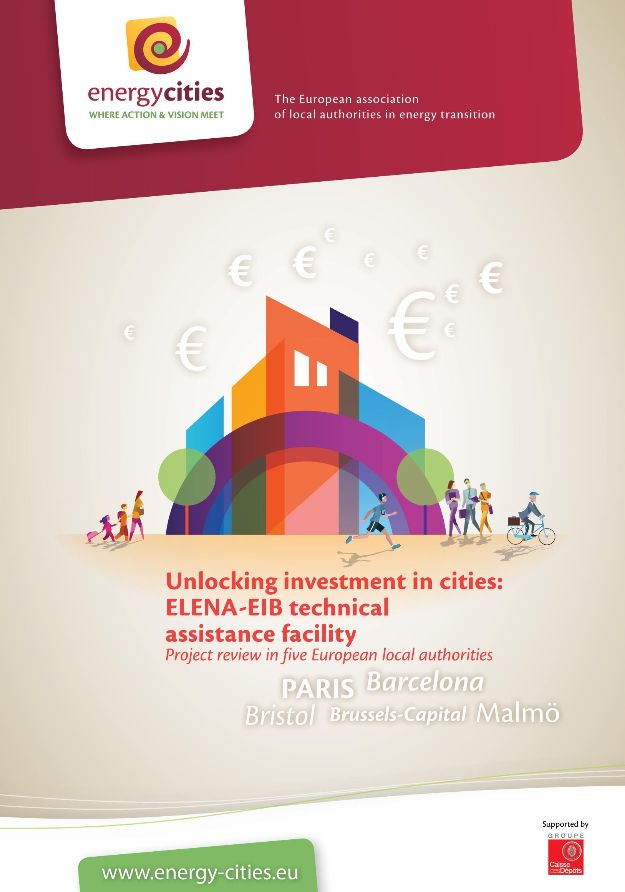 Project review of five european local authorities - 2015
Energy Cities prepared a review of projects undertaken in the cities of Paris, Malmö, Barcelona, Bristol and Brussels-Capital that received support from the ELENA-EIB facility. The aim of this study is to identify the ways in which technical assistance programmes such as ELENA-EIB can help unlock investment in cities. The projects we reviewed cover a wide array of sectors, from public building refurbishment to public transport or renewable energy production.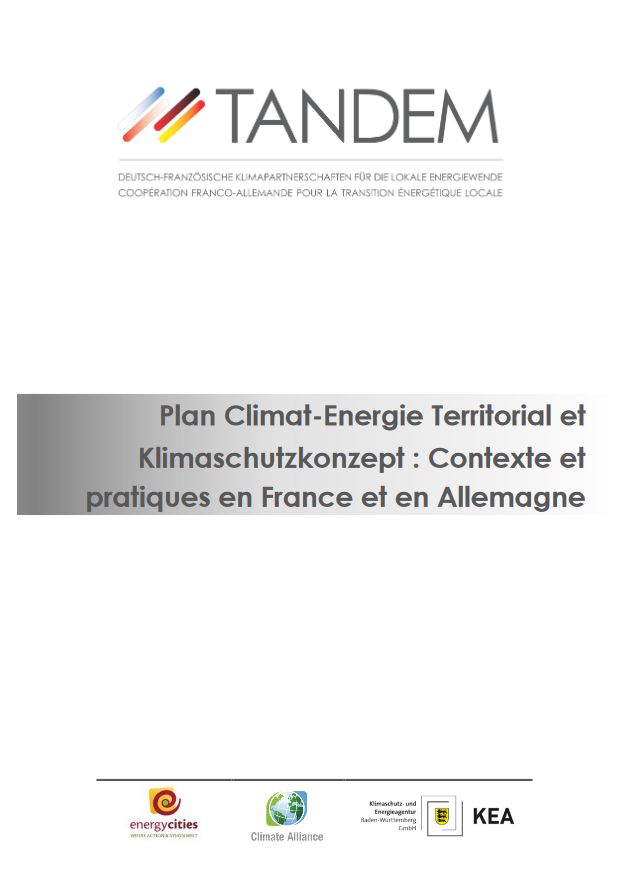 Context and practices in France and Germany - 2014
Energy policy and climate protection are issues that are addressed at global level, and particularly at European level.
In the field of energy, two countries have become driving forces for the energy transition in Europe by engaging in similar processes: Germany with its "Energiewende", and France with its "Transition énergétique".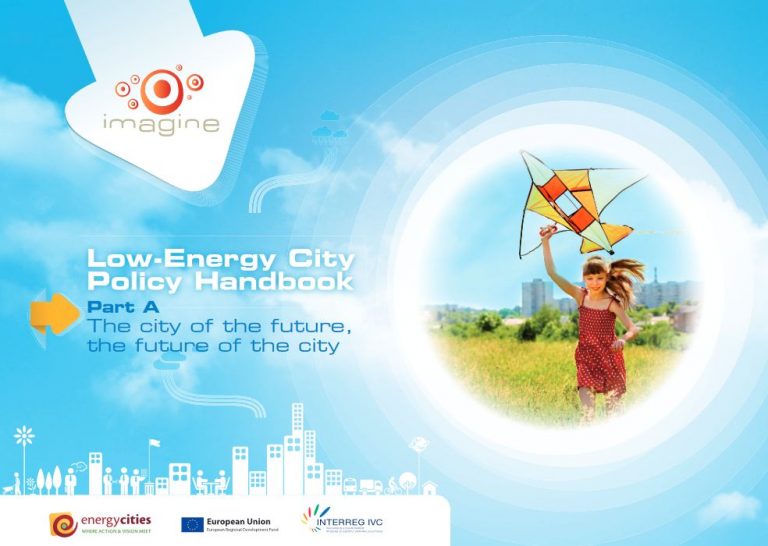 The city of the future, the future of the city - 2014
This handbook is aimed at decision makers in European local authorities searching for new ways to work towards achieving low energy cities. It is intended to give inspiration and practical advice to elected political leaders as well as civil servants to run their own energy transition process at the local level.