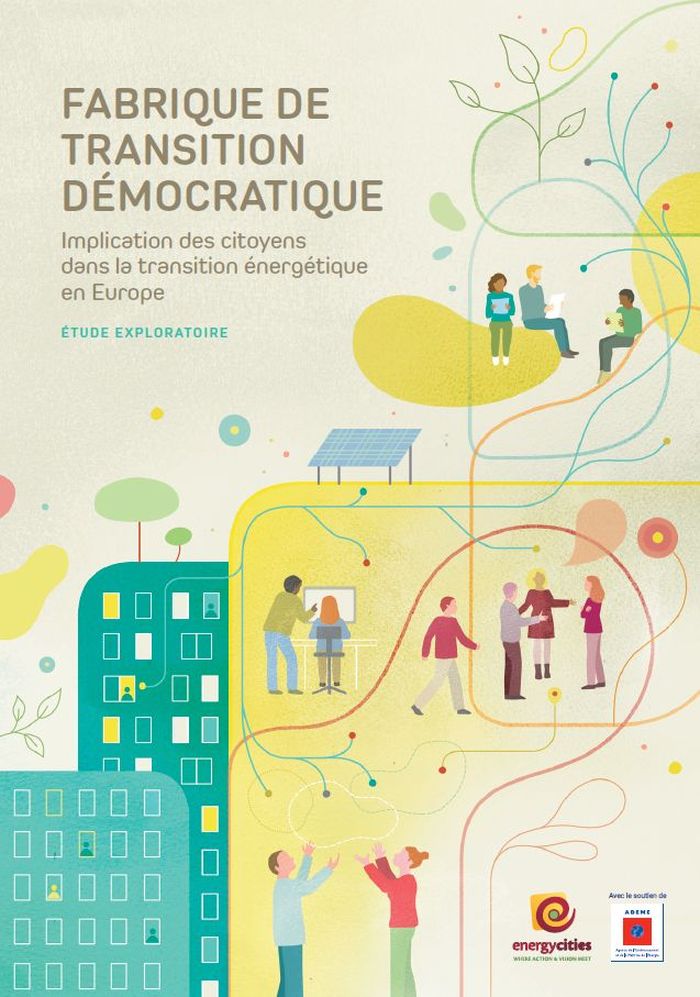 Involving citizens in Europe's energy transition - 2019
In this study, we identified cities with pioneering participatory initiatives. The objective is to highlight innovative practices to understand the evolution of the role of cities and the modifications of the dynamics between players. Similarly, we seek to understand what implications these new practices have for energy transition policies and what lessons can be learned from them.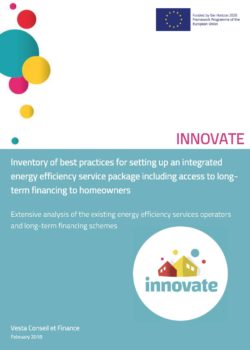 Extensive analysis of the existing energy efficiency services operators and long-term financing schemes - 2018
This report offers an in-depth analysis of different aspects of the existing retorfit one-stop-shop pilot models and the services they offer to homeowners. These features are presented with reference to the steps of the one-stop-shop "customer journey".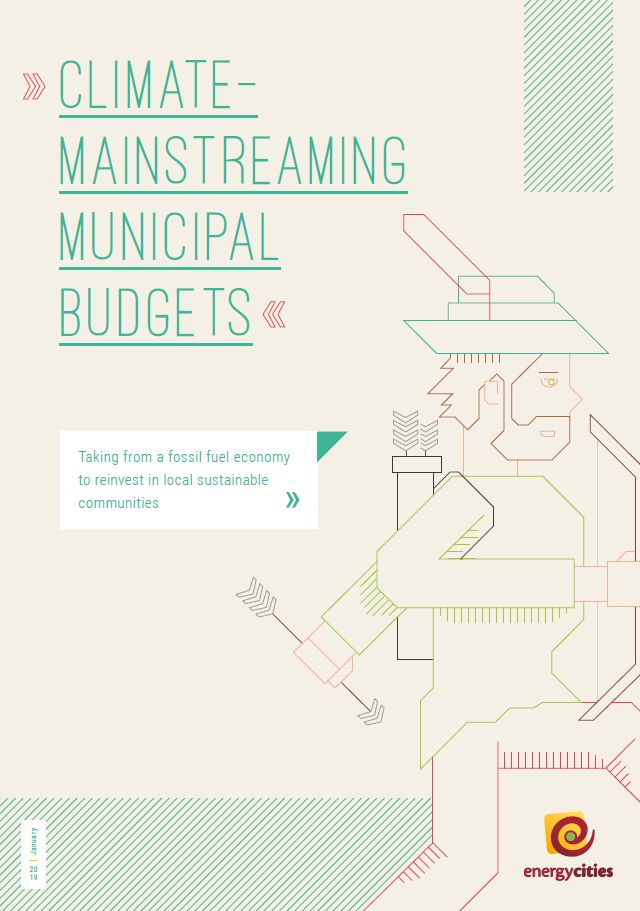 Taking from fossil fuel economy to reinvest in local sustainable communities - 2018
This guidebook aims to address the lack of awareness of the role of public finance in the energy transition within municipal administrations. It does so in anticipation of declining local budgets, raising the question of how cities can efficiently channel finances to achieve their climate goals.
It contains a collection of examples and tools, which can help local authorities align their expenditure and investments with the Paris Agreement objective.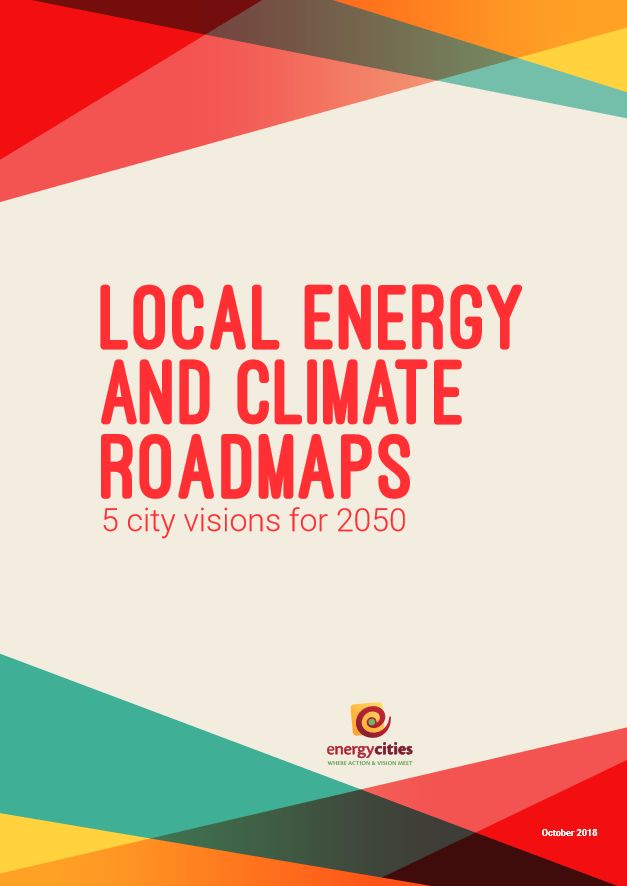 Five city vision for 2050 - 2018
Planning for 2050 is happening now in European cities. These examples show how cities are redefining urban climate and energy governance and citizen participation in designing an ambitious mid-century future, and will hopefully inspire European leaders to design together with their citizens Europe's Paris-proof energy transformation by 2050.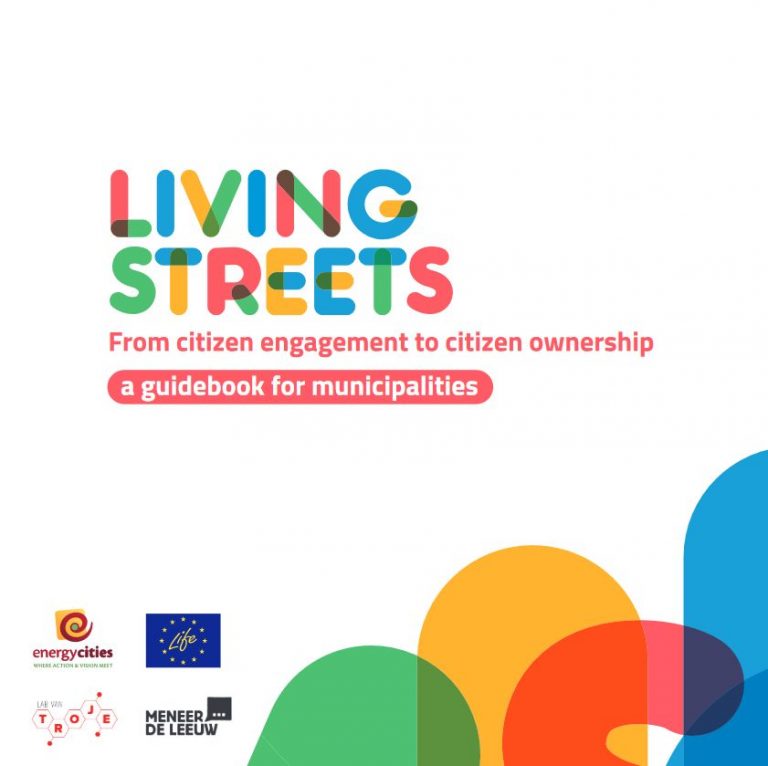 A guidebook for municipalities - 2018
Living Streets is a real-life experiment whereby residents can temporarily transform their street into the sustainble place they have always dream of.
A Living Street allows to set the imagination free to find alternatives that transform the public space and strengthen the collective dynamic. It is an urban laboratory tackling diverse issues such as mobility, urban agriculture, local economy, solidarity, social cohesion, culture, leisure, sport and health.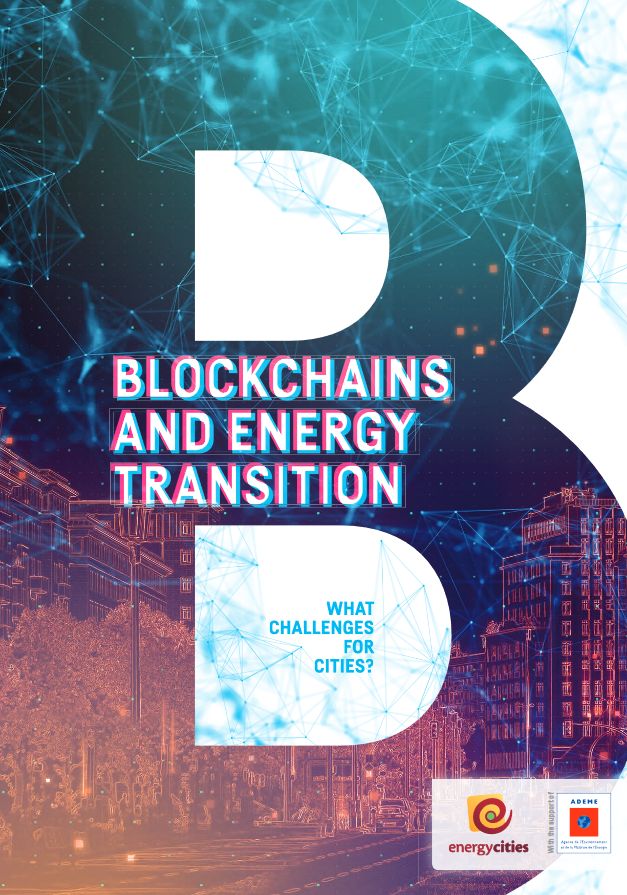 What challenges for cities? - 2018
The opportunities and potential issues of blockchain technology for local authorities will be addressed. We will also look ahead to determine whether and when mass use of this technology at the local level could be viable.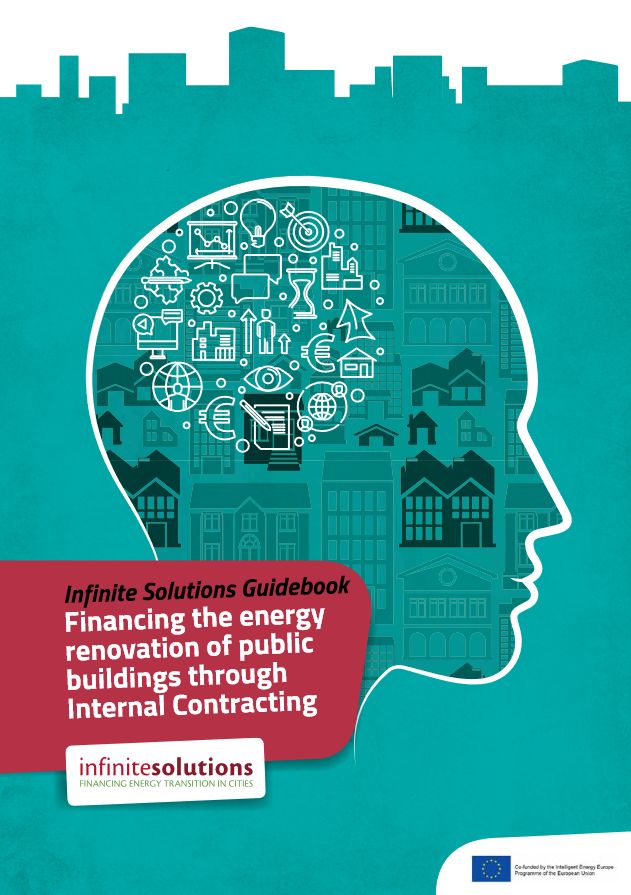 Financing the energy renovation of public buildings through internal contracting - 2017
Acting as an advising tutor, the city of Stuttgart has contributed its experience of more than two decades in managing/implementing an Internal Contracting scheme. The municipalities of Almada (Portugal), Águeda (Portugal), Koprivnica (Croatia), and Udine (Italy) have taken part as learning authorities with the objective of setting up their own Internal Contracting scheme.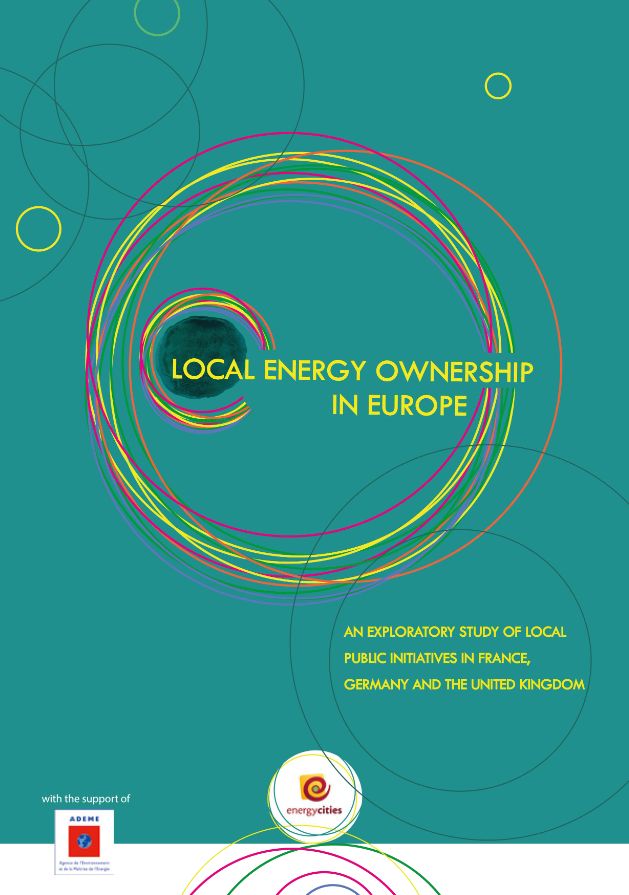 An exploratory study of public initiatives in France, Germany and the United Kingdom - 2017
The debate on local energy governance involves a multitude of concepts whose content is not always very clear. Notions such as "re-municipalisation", "devolution", "ownership" or energy "democratisation" have become strong symbols, rallying cries for a more political and local vision of the energy transition.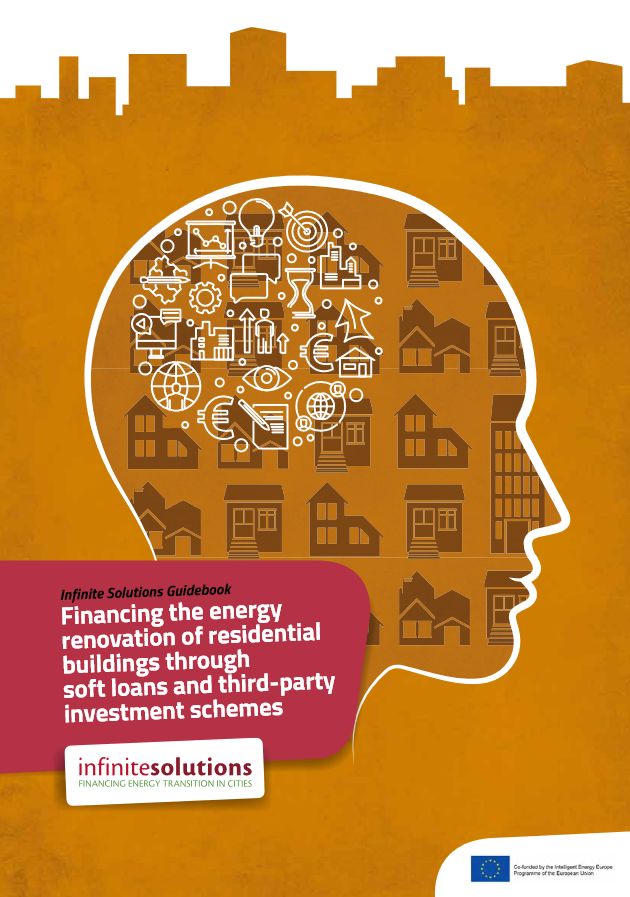 Financing the energy renovation of residential buildings through soft loans and third-party investement schemes - 2017
Among the front-runners, seven Energy Cities' members have developed innovative financing schemes, business models, organisational structures and partnerships to accelerate the energy retrofitting of their housing stock.
The guidebook is intended for all organisations and actors who could be interested in replicating these financing schemes or who could support cities and regions in doing so.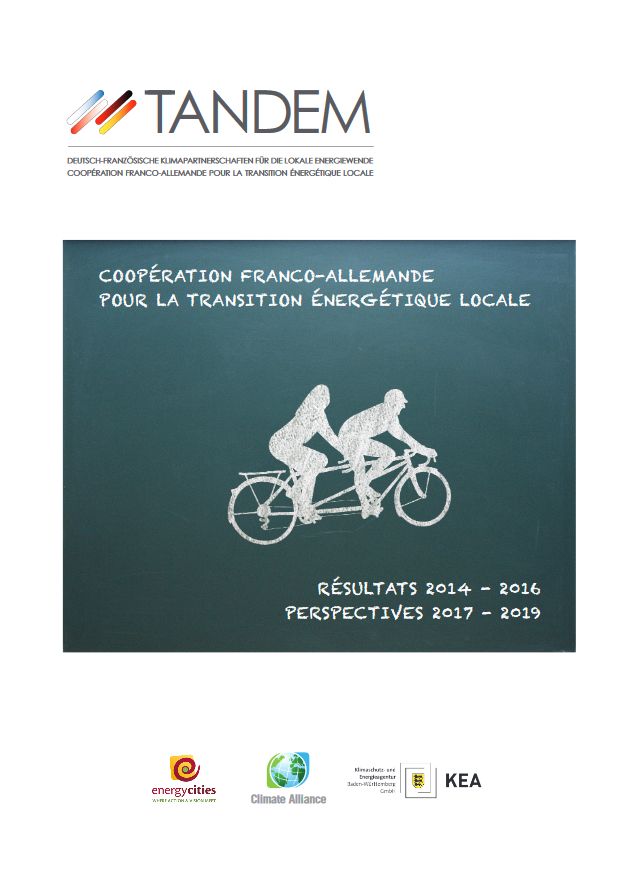 Results 2014-2016 / Outlook 2017-2019 - 2016
In France as in Germany, the motivation to implement the energy transition is strong. In both countries, economic growth and CO2 emissions are currently closely linked. TANDEM proposes to the institutions of both countries to create a club of local authorities on both sides of the Rhine, and to be a pioneer in the implementation of joint projects. The two countries are thus moving closer to their national and European objectives.