13 organisations have partnered in the EU-funded project "Smart EPC" with the aim to integrate energy efficiency services with other energy services and non-energy benefits, while focusing on energy performance contracting and the creation of new revenue streams for local governments.
Discover those organisations and what they do as part of Smart EPC to support the transition of local public authorities towards smart, sustainable cities.
The consortium is composed of skilled and experienced public and private sector partners active on national and international levels.
Pilot cities of various sizes (Murcia, Rivas Vaciamadrid, Grand Annecy Region, Warsaw and Kraków) will be supported by partners with extensive experience in the fields of project development and aggregation (REGEA, ESCAN, AURA-EE and IPOPEMA), application of Smart City and ICT urban solutions (ENT and HT) and leading European energy networks (Energy Cities and FEDARENE) to ensure successful implementation.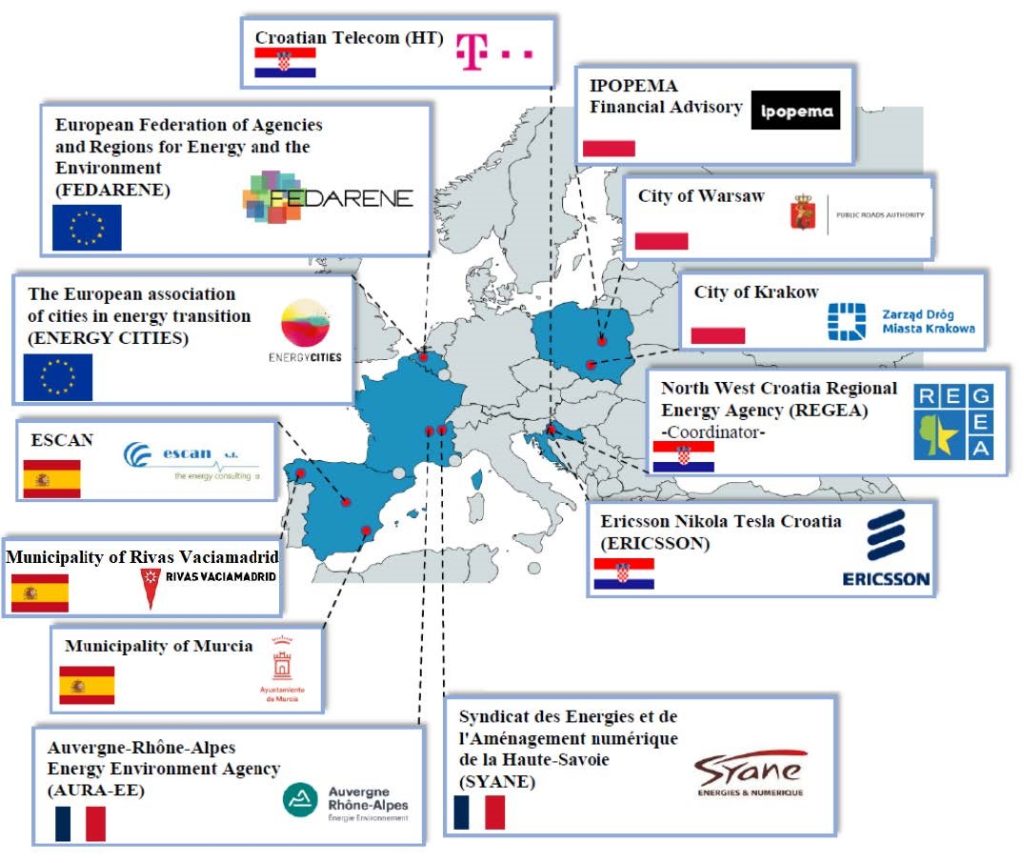 As organisations from the ICT sector, ENT (part of the Ericsson Group) and HT (part of the Deutsche Telekom Group) offer a variety of services from smart city technologies to other energy and non-energy related services on the European wide market.
Pilot projects are also supported by facilitators experienced in EPC and smart city aspects in the public sector (REGEA, ESCAN, AURA-EE and IPOPEMA). They will help public authorities by providing technical, financial and legal expertise.
Learn more about the Smart EPC project here.