Nestled in the green mountains of Romania, at a three-hour drive from the capital Bucharest, Brașov is a medium-sized city of around 300,000 inhabitants. With a city centre rich in heritage, full of gothic churches, quaint alleyways, medieval fortifications and stone buildings, Brașov is more than just a beautiful historic city: it is also a city of tomorrow, striving to become resilient and future-proof, and to serve as a model for Romania's – and Europe's – future.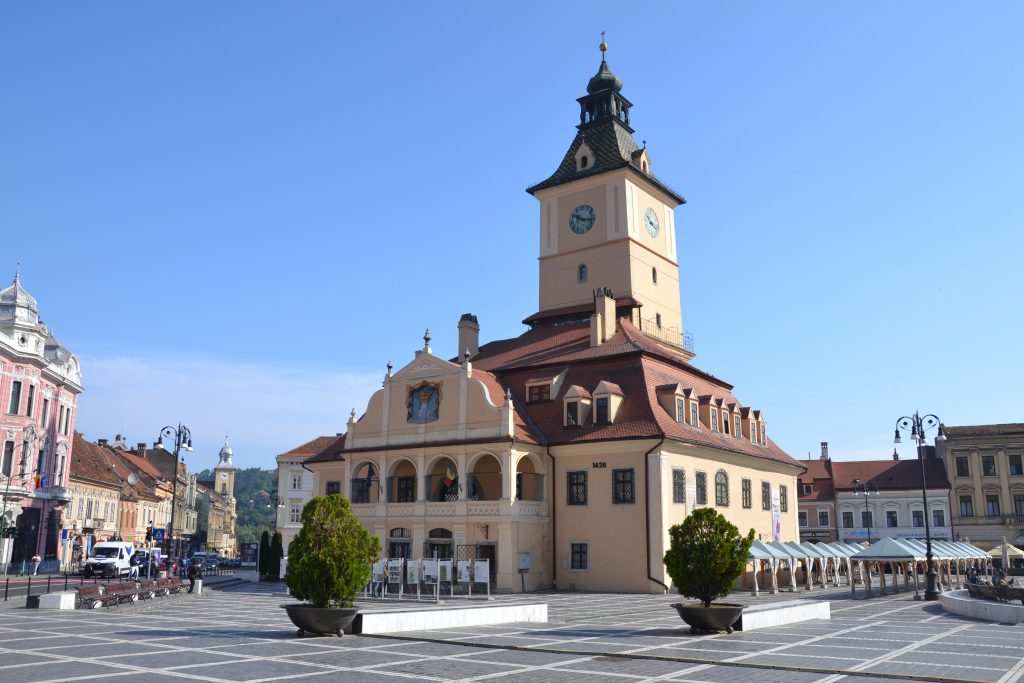 Green Cities Forum in Brașov: Showcasing Commitment to a Climate-Neutral Brașov
This is why, for a second year in a row, the city organizes a Green Cities Forum FOV (FORUMUL ORAȘELOR VERZI) for international and national audiences: To showcase Brașov's efforts to reach climate neutrality while discussing the transition with key actors from the country and the rest of Europe. Beyond the international conferences of the forum, this event also aims to raise awareness and engage the local population through activities for the general public, such as a bikers' parade and a green film festival.
Last year was the first edition of the Forum, which focused on the Fit for 55 and climate neutrality targets, with discussions around topics ranging from mobility to waste management. This year's forum, rooted in the current context of the raging war in their neighbouring country Ukraine, unavoidably tackled the subject of energy, with the theme "Find your Power". In times of energy crisis such as these, local authorities have been thrust onto the front line of the crisis. In Brașov, local leaders are tackling the question of energy with the same boldness as other climate-related ambitions.
Representatives from cities participating in the project TOMORROW alongside Brașov came to the city during the forum and hosted a session on citizen and stakeholder engagement in the transition – which is what the project is focused on.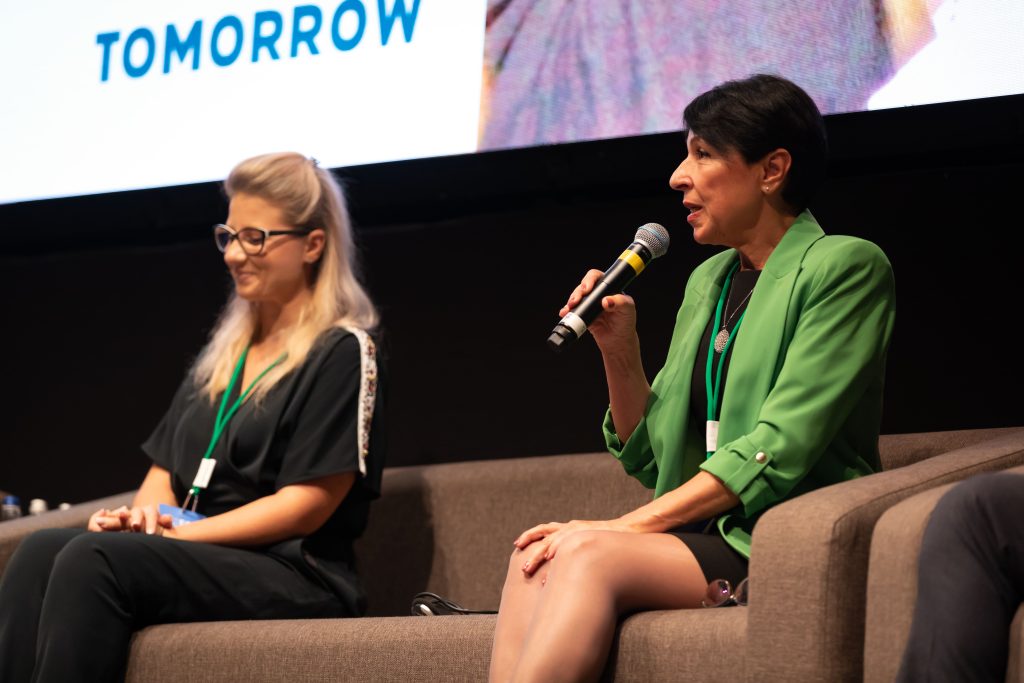 Strong political ambition: Local authorities driving the transition
Before the start of the Forum, the TOMORROW delegation was welcomed in Brașov by the mayor, Allen Coliban, and deputy mayor, Flavia Boghiu, who made it clear that a key point in their agenda since their election in 2020 is to become the "Green Capital of Romania".
And they are well on their way, with half of the city's bus fleet already being electric and the largest area of forest in an urban area in Romania. Additionally, the city just recently bought an old, abandoned coal plant, and plans to turn it into a source of green energy for the city.
In the past years, Europe has increasingly recognized local authorities' key role in the fight against climate change and reinforced support for local initiatives. The mayor is ensuring that Brașov seizes these opportunities and leverages this funding coming from Europe (such as the European Cohesion Policy and the Recovery and Resilience Facility), to bring to life mature projects that match and reflect their ambition.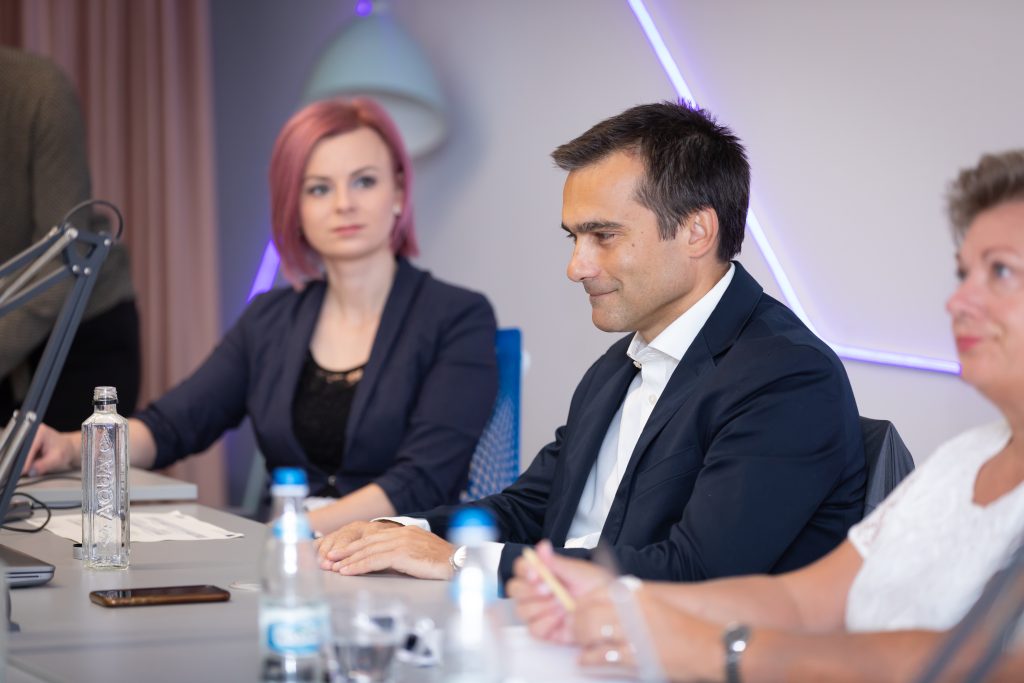 Brasov's 2050 Roadmap: Raising Ambition
As one of the first signatories of Covenant of Mayors in 2008, Brașov developed their Sustainable Energy Action Plan with the time frame 2010 to 2020 and a target of 20% reductions. Since then, they extended its commitments to 2030, by signing the new Covenant of Mayors for Climate and Energy and committed to reduce its CO2 by 40% before 2030. In 2021, they aligned with the Green Deal and renewed its pledge, committing to reducing by 55% before 2030, and their Climate Action Plan is now under development.
In this context, the TOMORROW project pushed Brașov to broaden even further their horizon to 2050. While developing their new 2030 SECAP, Brașov's energy agency and partner of the TOMORROW project, ABMEE, worked closely with the municipality on developing a vision for 2050 with focus on a few key sectors: municipal buildings and equipment, residential buildings, public lighting, solar power, cogeneration of district heating and transport.
Opened by the mayor of Brașov himself, the TOMORROW session at the Green Cities Forum aimed at showcasing and presenting this 2050 roadmap and the processes that it set forth, alongside other TOMORROW cities.
Some of the key achievements in these sectors so far include:
Connection of 6000 flats out of the city's 90000 to a district heating system
Deployment of renewable energy and PV installation with a new project recently approved by the municipal council to install PVs on public schools
Energy in public lighting by renewing the entirety of the lighting to LED with tele-management technology
Social services giving allowance for energy bills to low-income households in need
Public transport fleet 50% electric and a community mobility lab
Stakeholder Engagement and Brașov's Transition Team
The roadmap paving these actions towards climate neutrality was not developed by ABMEE and the municipality behind closed doors. As an essential part of the TOMORROW project, this vision for 2050 was co-created together with citizens and key stakeholders.
The TOMORROW process started with a comprehensive Actors Mapping. By turning to specialists to analyse, evaluate and propose necessary projects that could gradually reduce fossil fuel dependence, ABMEE was able to identify these key sectors that became a key part of their SECAP and roadmap. This way, they have engaged diverse actors from across society to align and integrate their strategies.
In 2020, as one of the methodological recommendations of the TOMORROW project, Brașov formed a Transition Team emerging from this process of Actors Mapping. This team was built on an existing network, and complemented with companies representing sectors in the city who have a major influence on the energy transition at the local level. This means concretely that the Team brings together local authorities with representatives from key companies for transport, electricity distribution, natural gas, public lighting, waste management, design, and more.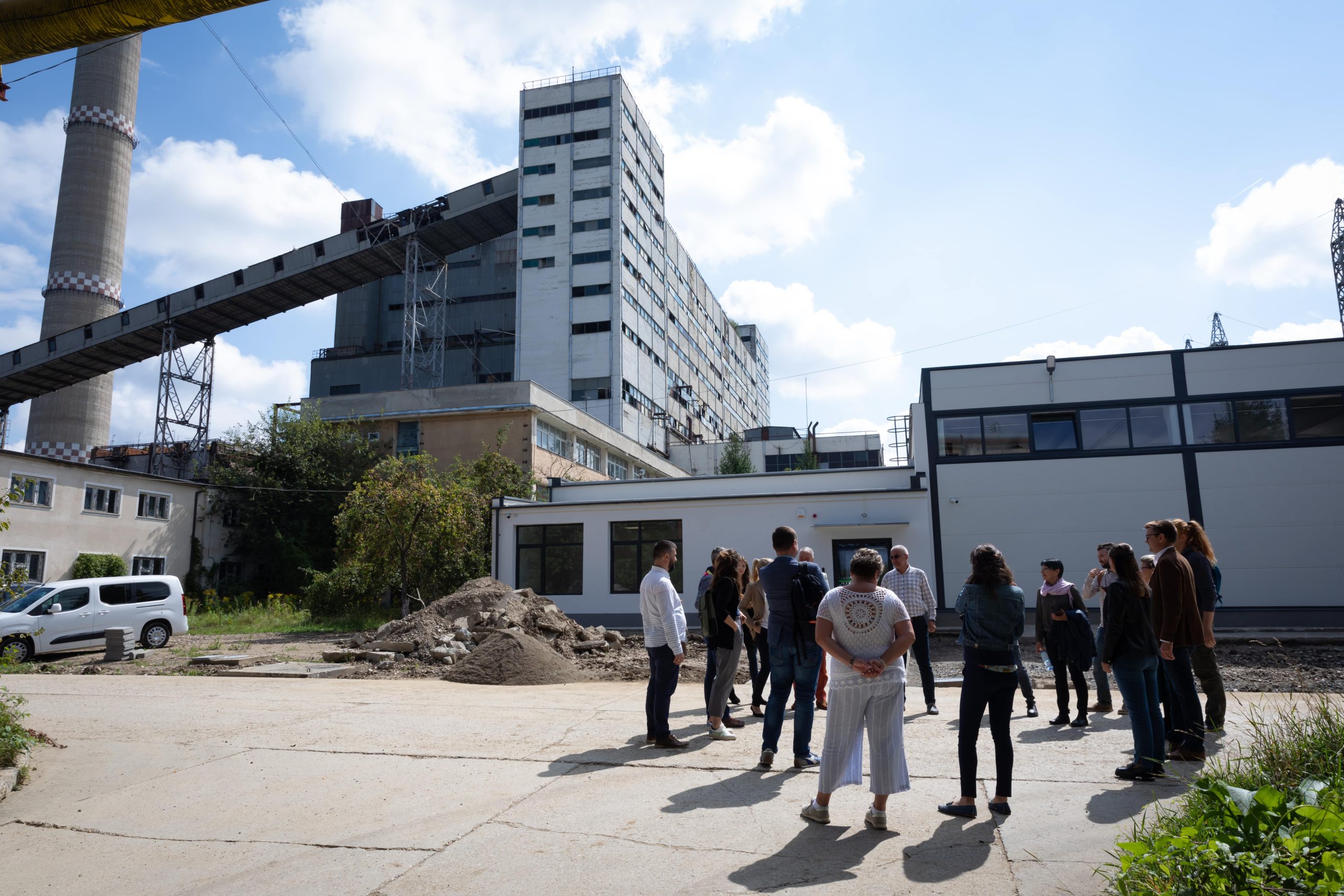 Citizen Engagement: Focus Groups and Consultations
An important role of the Transition Team is to test tools and implement innovative methods to involve the civil society at all stages of the SECAP development. For the changes written in the SECAP to take place across different areas of society, they need approval, support and participation of the local population.
In an effort to engage citizens in the roadmapping process, ABMEE organized citizen focus groups around the development of a roadmap, to integrate the local population's vision of for their city in 2050. To their surprise (and delight), it turned out that this vision was very much in line with the priorities of the 2030 SECAP. The citizens' ideas can be found in all the different sectors that the SECAP is tackling, as well as projects envisioned by the private sector and identified by the transition team.
However, one of the big challenges that Brașov still faces is the gap between the vision – which citizens are onboard with – and the actual steps that must be taken to reach this vision. Although in focus groups, citizens supported the long-term vision of transforming local energy systems, in practice, a questionnaire sent out to the city population showed that they are reluctant to integrate the city-wide district heating system, which is part of the SECAP's key areas of action.
Change in mentality is always the most difficult challenge to tackle. As a post-Soviet society, many people in Brașov still associate collective energy systems with the unreliable systems that existed under the Communist Regime. This makes it trickier to convince Brașov residents to abandon their individual boilers for a collective heating system, no matter how much more reliable and energy-efficient it may be.
These public consultations, however discouraging at first, are important to give the Transition Team a better idea of where to invest their communications efforts. If local decision-makers want their 2050 Roadmap to become reality, they must launch a communication campaign that addresses this heritage and strives to change perspectives. Only then will the local population's short-term preferences align with their long-term vision of a carbon-neutral Brașov.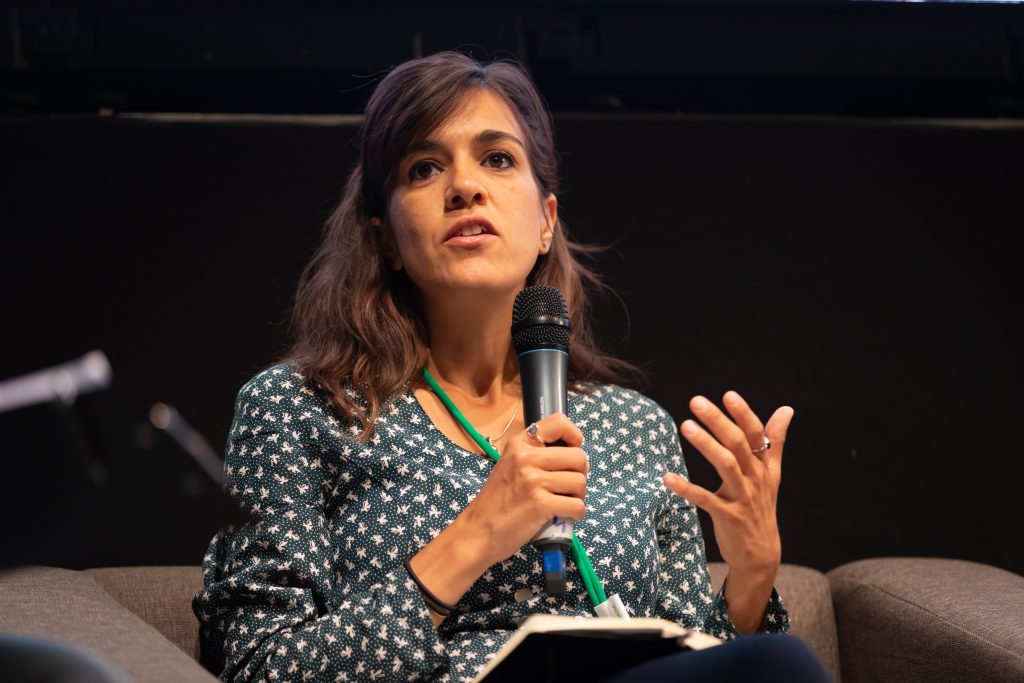 Read the full article on TOMORROW's Study Visit on the Project Website