Fully Charged, the world's most popular Clean Energy and Electric Vehicle Programme and Podcast, has announced a new contest to 'shine a light on cities doing the most in the deployment of electric transportation and renewable energy.'
Later this year one city from around the world will be inducted by an expert panel into Fully Charged's 'Hall of Fame', for its efforts in clean energy & clean transportation.
Given that members of Energy Cities are at the forefront of these efforts we wanted to bring this contest to your attention.
This is what the organisers say they are looking for: "we will be looking for those that are deploying clean energy – such as rooftop solar or district heat – and for those that encourage electric trucks, vans and cars, but we also have to aim for a future that involves fewer cars too. After all, arguably the greatest gains could come from persuading people to abandon their cars entirely and when walking or running can't cut it, there are some 'electrifying' options en route."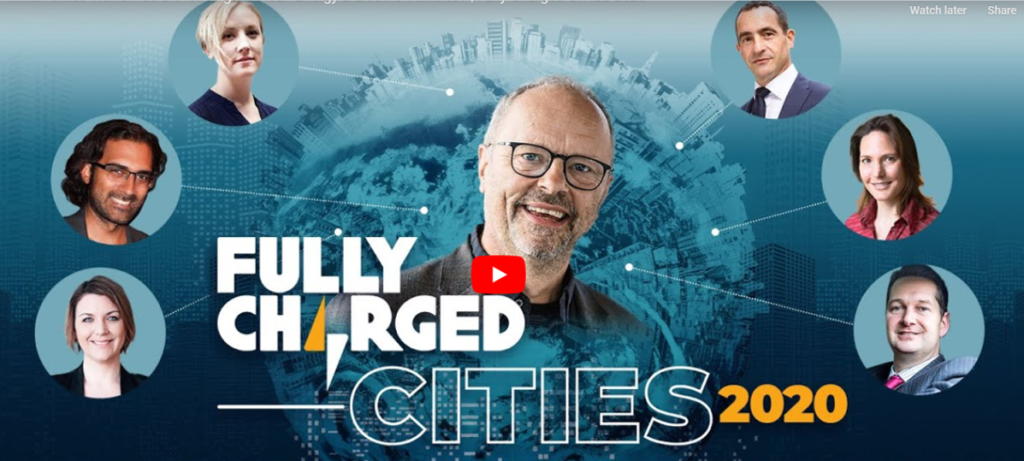 A judging panel will identify 25 cities that will be invited to participate and take part in an episode featuring the shortlisted cities. There will then be an episode dedicated to the winning city.
Fully Charged began in 2010 and has since amassed more than 637,000 subscribers and 87 million views as of February 2020 and a regular audience of more than 2.2 million people.
Interested cities should complete the registration form online https://fullycharged.show/fc-cities-fully-charged-cities/ and submit the application no later than Sept. 18th, 2020.