The Italian municipality of Scandiano (25,663 inhabitants) will soon host the first collective self-consumption community in the Emilia Romagna Region.
Launched and coordinated by the non-profit consortium ART-ER (the Region is among the funders together with the Italian company ENEL), the initiative will involve the renovation and upgrade of 48 homes that will become almost self-sufficient, thanks to the integration of a photovoltaic system with a storage system to provide energy for the homes and a "condominium fleet" of electric vehicles.
Some of the apartments are privately owned, but 28 are owned by the Municipality and managed by the regional social housing company ACER Reggio Emilia. The project aim at reaching around 62.000 KW self-consumed energy per year, allowing the residents to reduce their carbon footprint but also their energy bills, since they will need to withdraw 60% less energy from the grid. The project will also make sure the benefits will be shared equally among all the residents, thanks to the development of a system developed by the University of Bologna, ENEA and ACER Reggio Emilia (technical partners in the project) to carefully measure the energy flows from/to each unit.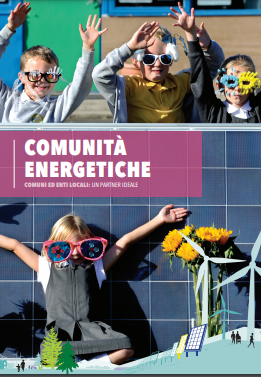 At the end of 2019, the Italian government approved a decree to allow large-scale experimentation for the production and sharing of energy from renewable sources with some constraints. It allowed collective self-consumption for households and other entities located in the same building or condominium, while energy communities can be created by individuals, SMEs, local authorities located on the same low-medium voltage substation. The incorporation of the European laws on energy communities is in progress, but some tax incentives and financial benefits are already available since the end of 2020.
Last year 's "Renewable Communities" report published by the Italian leading environmental organisation Legambiente, recorded 9 collective self-consumption projects in condominiums and social housing units and 32 community energy projects on the Italian territory. We hope that the new legislative framework will allow new ones to develop in the near future!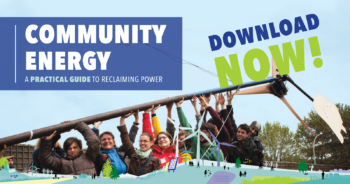 Find more #CommunityPower success stories in our guidebook !