You've heard about our exciting forum taking place in Modena this year, but are you curious to know more about what you will hear from Mayors attending the Conference? Well, here's a sneak peek of what to expect at the plenary session on Thursday, October 19th.
This year's Energy Cities Annual Forum, "Grafting Cities: Cultivating Our Common Future", hosted by the City of Modena and co-organized with the Energy and Sustainable Development Agency – AESS and Climate Alliance, will be taking place from the 18th to the 20th of October 2023 in the city of Modena.
As one of the peak moments of the event, the plenary session on Thursday morning will bring together Mayors from across Europe to discuss the ongoing transformations in our cities and their potential impact. With the energy crisis underscoring the essential role of municipalities, the session aims to explore how cities can ensure fairness in transitions and work towards climate neutrality without leaving anyone behind.
Cultivating Local Transformations
The first block of the plenary session will shine a spotlight on the significant changes taking place at the local level. Cities and municipalities play a crucial role in addressing climate and energy issues, and understanding the impact of these changes on their responsibilities is paramount. The session will delve into the major transformations occurring in various areas and how cities are setting climate action into motion. By discussing the major transformations happening in their territories, we will get a better insight on how municipalities are addressing climate and energy issues.
The discussion will be the opportunity for city representatives to discuss the legal and financial changes necessary to align competencies, resources, and powers with emissions reduction and adaptation strategies. By addressing these aspects, we will get a better understanding of the planning tools and frameworks that cities need from the EU and national levels to effectively implement policies and initiatives that drive sustainable change.
Cultivating the Just Transition
Ensuring a just transition is a fundamental aspect of local climate action. The plenary session's second block will explore the social challenges and opportunities presented by this endeavor. Prioritising equity and inclusivity in local climate initiatives is essential to avoid leaving anyone behind.
The session will tackle important questions, such as: How can we establish social policies that support our climate goals? What insights have we gained from citizen's assemblies? Where individuals have a platform to voice their concerns and contribute to decision-making? Additionally, energy communities will be explored as active participants in the transition, utilising their collective strength to shape sustainable futures.
What are you waiting for?
Join us for this plenary session at this full two-day forum in Modena, packed with thematic activities, insightful discussions, networking opportunities, engaging tours of the city and even a train journey exclusively for Energy Cities members. With a wide-ranging offer at our Annual Forum, you can choose what interests you most. Visit the event page to explore the program and let us know your preferences during registration. Don't miss this opportunity to shape the future of cities with us!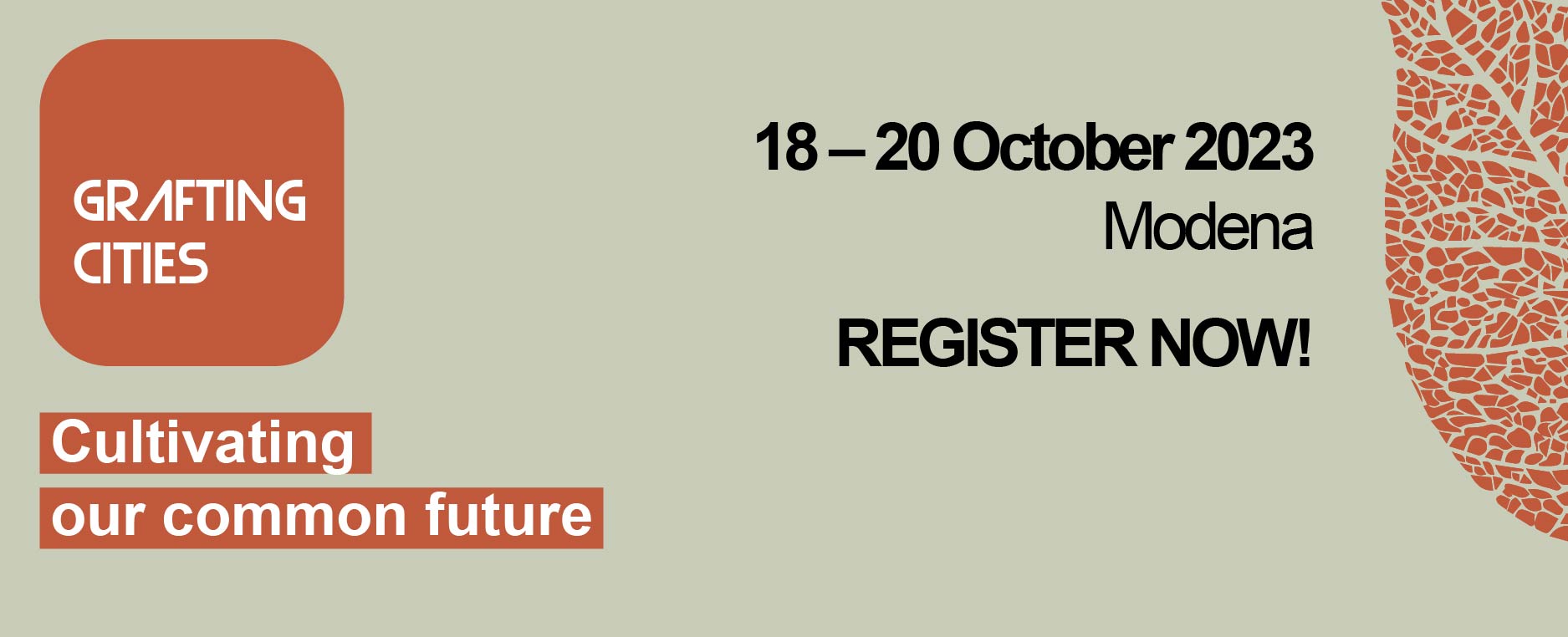 Stay tuned: We will be releasing more information on the event and specifically on Energy Cities' inspirational day in the coming months. Subscribe to the Energy Cities' newsletter to not miss any news!