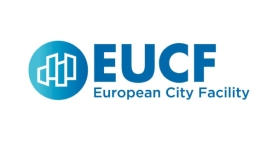 The European City Facility (EUCF), coordinated by Energy Cities, opens a 4th call for applications today, with a budget of almost 3 million aimed to support 48 cities and their groupings in developing investment concepts of their energy and climate projects.
What does the EUCF fund?
The EUCF does not fund the implementation of a project, it supports the development of an investment concept, which is a document providing investors and financial institutions with necessary information to assess an investment project, and thus, to mobilise funds for its implementation.
Who can apply?
The EUCF is open to all local authorities/municipalities and their groupings and local public entities aggregating municipalities and local authorities are also eligible (e.g. Métropoles, Landkreise, Città Metropolitane).
How to apply?
Municipalities / local governments, groupings of municipalities / local governments, and local public entities aggregating municipalities / local governments located in the EU Member States (EU-27), in one of the EEA-EFTA States (Iceland, Liechtenstein and Norway), and in the UK are able to apply to receive EUCF support. Discover the application process on the EUCF website here!
Get inspiration from beneficiary cities
Learn how the city of Cascais (Spain), the Province of Girona (Italy), and the city of Leeuwarden (Netherlands) approached their applications, their ambitions and their tips for future applicants!