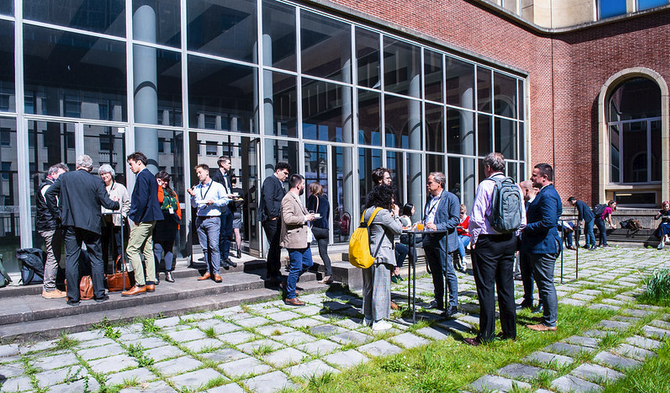 Reserved for Energy Cities' members and partners. As part of our partnership with ACR+, this invitation is extended to ACR+ members.
On the occasion of the EU Sustainable Energy Week (EUSEW), local governments representatives, civil society organisations, associations of cities, practitioners, academics and many others from all over Europe are travelling to Brussels to join the discussion on how the accelerate a clean energy transition.
We had to seize this amazing opportunity to meet with our members and partners, share good food and nice moments of discussion. Energy Cities invites you and your colleagues to join us for an informal aperitivo in the heart of Saint Gilles.
We will meet at La Tricoterie, a cultural and event space, created in 2010 by citizens who wanted to change the world by making a dream come true: creating a unique place focused on culture, meeting people, and sustainability. Come and meet other cities representatives part of our network and other organisations!
All we need is your presence.
If you want to take part, please get in touch with Marta.