In this guest article Alberto Vela of the European Cyclists' Federation looks at how European policy makers have set their sights on the bicycle during the COVID-19 crisis.
Cycling has proven to be one of the safest and most efficient options for urban mobility. Some European city councils are inspiring other local authorities all around the world with best practices in cycling policy.
Through co-creation and knowledge sharing, the EU CYCLE project presented 4 measures to develop in Poland, Germany, Hungary and Belgium. These solutions have the potential to boost cycling everywhere else in Europe.
Cycling streets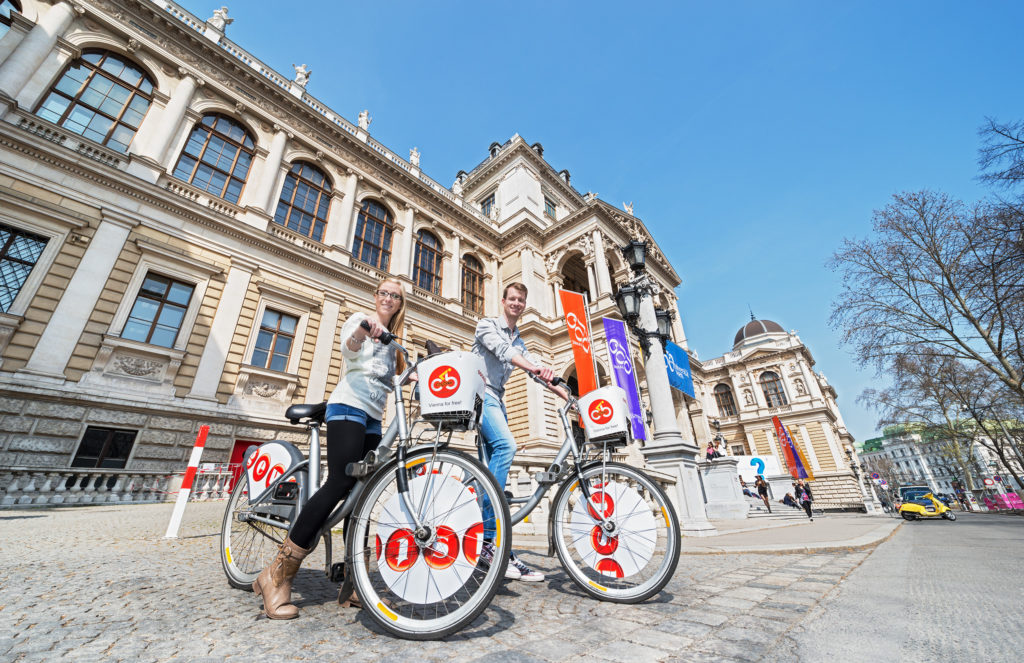 In the town of Kleve (Germany), the introduction of cycling streets was a success. Cycling streets are marked roads in which cycling traffic is the predominant mode of transport and cyclists are the priviledged road users. Kleve has made its streets more attractive for cycling by providing more safety and infrastructure to cyclists. In a brief period of time, Kleve authorities identified the potential cycling streets in the city map and produced the street signs as well as easy-to-read informational materials to be distributed to all road users.
Interconnected bike-sharing system
The city of Białystok (Poland) launched in 2014 BiKeR, a bicycle communication system that allows the possibility of expanding the bike-sharing system with additional stations compatible with the functioning system in other municipalities. Apart from standard bicycles, the system also provides tandem bikes, children bikes, and allows the users to use the bicycle rent-free for the first 25 minutes of the journey. The proximity of bus stops and BiKeR station allows passengers to change from one means of transport to another and allows alternative use of both forms of transport.
Living streets
In Brussel (Belgium), the lockdown gave the bicycle the opportunity to prove it is the safest and most efficient urban mode of transport. The city has implemented a few measures in order to allow social distancing, such as 40 km of cycle lanes. But one of the most popular among the citizens has been the 100 km of traffic-calmed neighbourhoods by creating 'living streets' (including the entire Brussels city centre). The maximum speed in this area is 20 km/h and pedestrians and cyclist have priority over other means of transport.
Sustainable Transport Plan Development Tool
Cycling organizations launched in Hungary an innovative tool to develop proposals for sustainable urban transport developments in the Territorial and Settlement Development Operational Programme (TSDOP). To apply to this programme, the local or regional authorities have to fulfil a TSDOP document with their priorities and plans to achieve them, then the document will need to be approved by the European Commission. This tool covers a plethora of common technical challenges, traffic network coherence issues and soft measures promoting changing traffic behaviours – and could help local and regional authorities to prepare and fund cycling projects.
In times of adversity, collaboration between institutions has proven to be an effective strategy in Europe. The EU CYCLE project is one such source of cycling ideas, addressing challenges through interregional learning and regional action planning. Now that cities need to reset their mobility systems in a more sustainable and safer way, it's crucial to share the good practices and policies that are effectively boosting cycling all across Europe.