The city of Ersilia as described in Italo Calvino's novel, Invisible Cities, is where buildings are sustained by the strings that residents weave together through relationships. On our Inspirational Day at this year's Annual Forum, Ersilia served as a metaphor for rethinking local governance for future-proof cities, around transversal and widespread relationship building, cooperation and engagement.
Did you miss the chance to visit Ersilia during our Inspirational Day in Modena? Here are some highlights from the journey.
Engaging everyone to create an ecosystem of change
Ersilia was full of unexpected surprises, to help city representatives and practitioners rethink in creative ways how they manage relations at local level. It started with a story of a cow, prompting the question: How can a cow influence the design of a public space?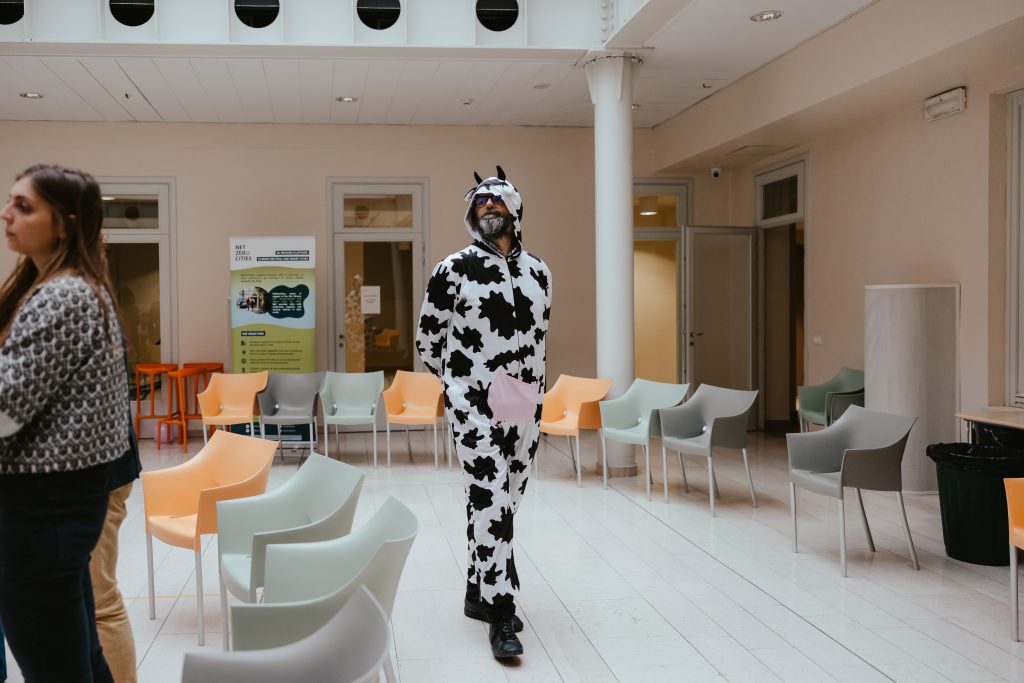 A Norwegian city challenged conventional ideas about public spaces by challenging residents' perception of a parking lot, that everyone seemed content with. To ignite their imagination, they introduced a cow into the public space, and started offering free ice cream and milk. This drew people's attention and gradually transformed it into a lively gathering spot, where people started reappropriating the space and transforming it themselves, bringing their own seating, plants, and games, to make it more attractive. This way, the city council, instead of imposing a change on residents, transformed the public space through collective engagement and imagination.
Citizen engagement, as illustrated by the cow experiment, hinges on identifying and engaging frontrunners, who are willing to take risks and initiate change. It's like activating a dance floor at a party, when you rely on the boldest people to take the first step, start dancing alone, and inspire collective movement. Opening up the possibility for the partygoers to control the playlist will also increase people's desire to get up and dance to their favourite songs.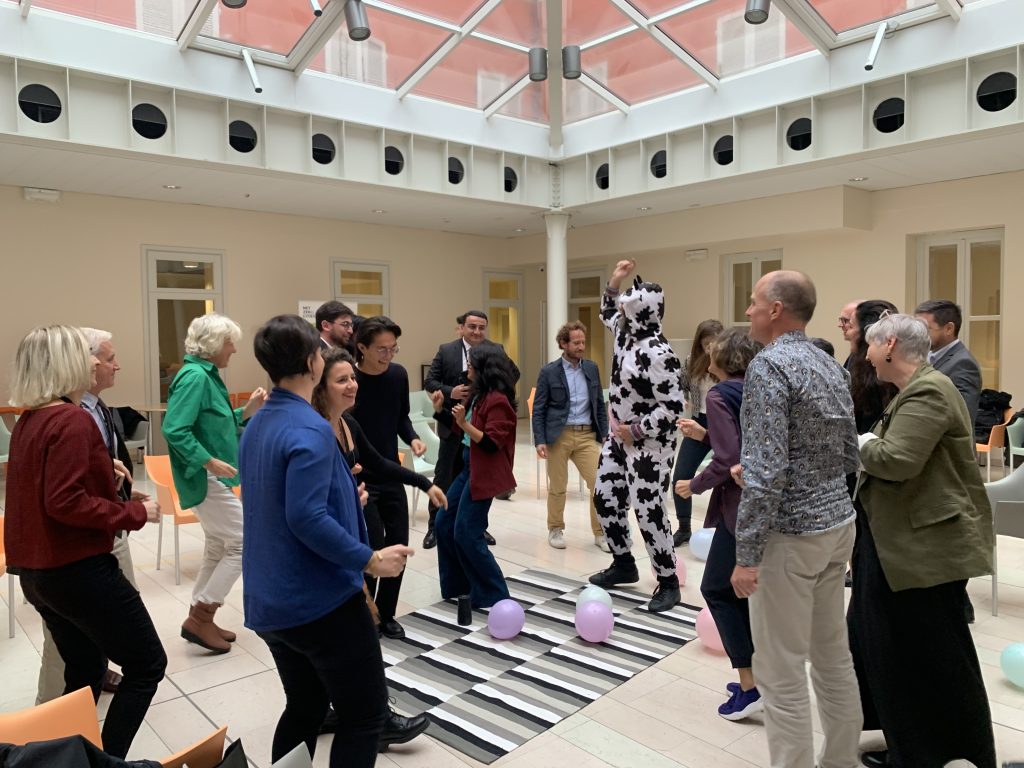 These two examples teach us valuable lessons: that to successfully engage people and create change, you have to level the ground to ensure inclusivity, foster a playful mood to encourage connections, and create a sense of belonging.
In practice, cities can learn from the experiments being implemented by "Mission cities" – frontrunner cities that are aiming for climate-neutrality by 2030 as part of the EU's climate-neutral cities Mission.
The Mission city Bologna, for example, engages its citizens through district labs and Citizens Assembly, but also has introduced an innovative figure dedicated to relationship building, called a "proximity agent". The role of this agent is specifically to foster Ersilia-type bonds: making connections with diverse social groups from a neighborhood and facilitating communication around local green policies.
Amsterdam, another Mission city, also has innovative approaches to engage everyday citizens in its transition through experiments with the donut model. By creating "donut deals", the cooperative Groene Hub activates frontrunners in a neighbourhood and creates connections between them to find cross-cutting solutions to common problems.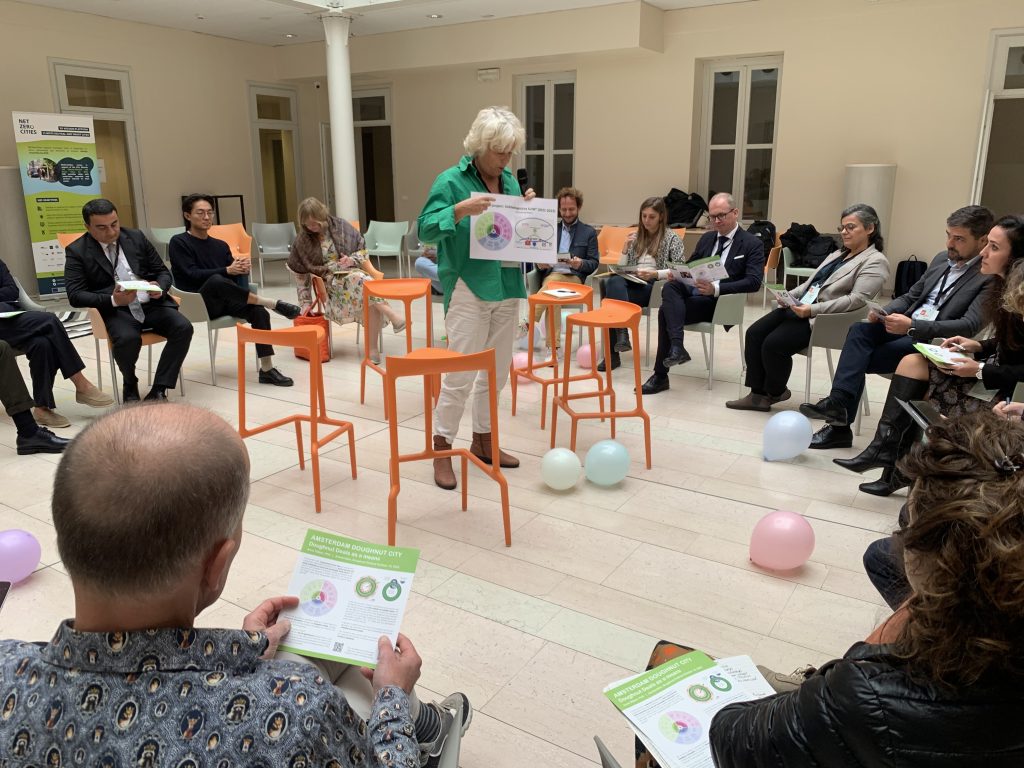 Overcoming silos in local governments

Ersilia did not only show travelers how to build ties with and among residents, but also how to create connections within your own government, to overcome silos and create change.
Valencia has undertaken a significant shift in their local governance around their roadmap to climate-neutrality and Mission objectives. They regularly bring together people from across city departments and agencies in biweekly "Mission days" meetings to align on actions and approaches to reach their Mission objectives.
In Florence, the Covenant of Mayors has catalyzed the formation of a flexible Climate Taskforce that originated as a working group in 2011. This taskforce, comprising 11 members (and expanding when necessary), plays a pivotal role in addressing climate-related challenges. The city management employs tools to monitor energy agenda progress, allowing them to engage stakeholders effectively by demonstrating the impact of their actions.
Assen, driven by their city strategist, has focused on breaking silos between all its departments for holistic policy integration. The city's leadership realised that long-term development required coordinated effort, leading to the creation of this independent strategist role. The strategist works precisely to identify individuals who can activate collaboration across silos, identifies solutions from one silo to solve problems in another silo, and combines efforts to serve everyone's interests.
From these experiences, we can discern some fundamental elements needed to weave strong relationships within your local government:
Embrace Flexibility: Strike a harmonious balance between informal and formal structures, allowing for adaptability and creativity in governance processes.
Set a Clear Purpose: Define a compelling mission that raises awareness and encourages active engagement among citizens and stakeholders.
Cultivate Long-Term Political Commitment: Ensure unwavering dedication to long-term goals, aligning the entire government with a unified city vision.
Assign an orchestrator: Create spaces for connection and innovation, where you appoint a designated individual to connect silos and encourage collaboration within this free space.
Start at the Political Level: Start by breaking down silos at the political level, demonstrating strong leadership and commitment to inspire change throughout the organization.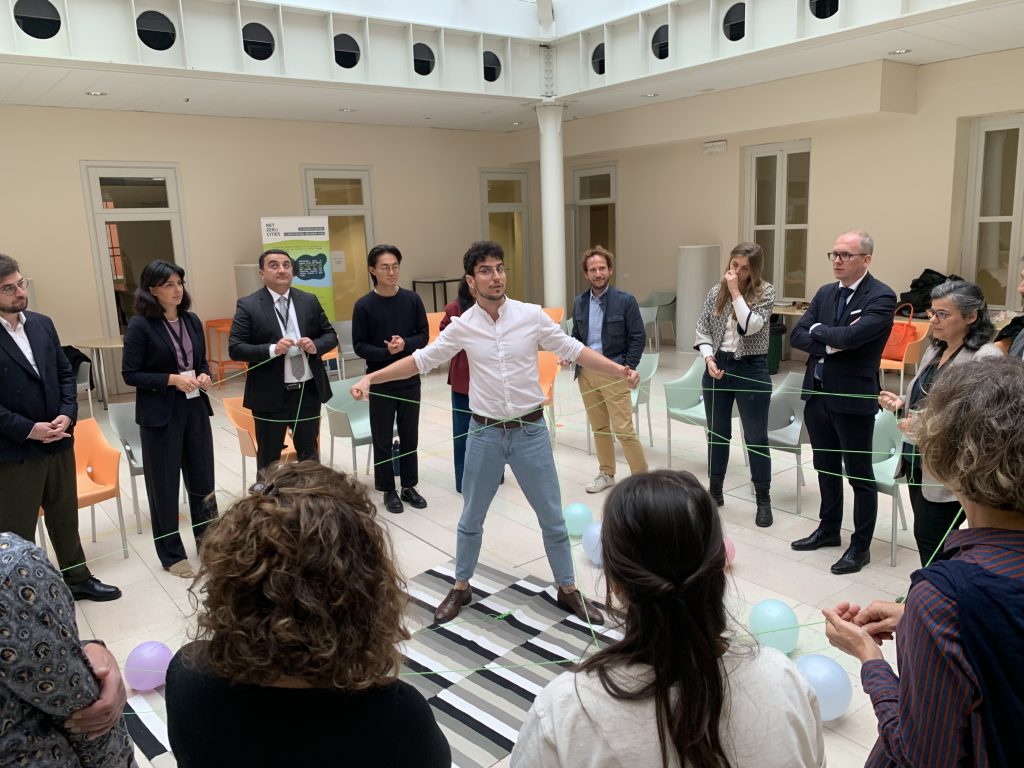 New tools to help cities on their pathway to climate neutrality
Ersilia also taught us how a new digital tool, the European City Calculator, can create scenarios to help local policymakers shape future-proof cities through strong collaboration among municipalities, NGOs, and relevant stakeholders.
The EU City Calculator offers the ability to visualise and simulate climate neutrality scenarios while assessing trade-offs using scientifically rigorous data. In early 2024, a learning program will be introduced, enabling public authorities to master the webtool for effective city climate strategy planning. This program will cover topics like engaging local stakeholders, making evidence-based decisions with the EU City Calculator, and contributing to National Energy and Climate Plans (NECPs).
Dijon Métropole, one of EUCityCalc's pilot cities, has used the Calculator to create scenarios in the transport and building sectors. The measures tested range from increasing clean energy production to enhancing waste management and establishing efficient public transportation networks.
Other pilot cities, Mantova, Sesimbra, Palmela, and Setubal, stress the importance of gathering data to identify climate-related challenges and emphasized the need to visualize potential measures' impact for informed policymaking that directly affects citizens. With the help of this new tool, pilot cities are conducting co-creation workshops involving relevant stakeholders in the development of their decarbonisation pathways.