The ecological transition in cities requires a shift in the local economy. To promote more sustainable production and consumption cycles, and take pressure off our planet's overexploited resources, it's important for local governments to transition towards a more circular economic model.
While cities may not be able to overhaul the global economy, they have the capacity to implement practical initiatives influencing the production and consumption patterns in citizens' daily lives. To incite this type of behavioural change, local governments can set some very concrete measures that open more circular consumption opportunities for residents. Usually, these opportunities are enthusiastically embraced and even requested by citizens, who find themselves with limited alternatives in a market-driven environment that always encourages buying new products, instead of fixing old existing ones.
Find inspiration in these examples of tangible targets for your city regarding circularity, inspired by citizens' assemblies, local pacts and other projects across Europe.
In Nantes, citizens called for the development of a tool library as part of the measures to develop a circular economy within the territory.
Since 2014, London's "Library of things" initiative has largely inspired cities around Europe and could be further disseminated. A similar project dubbed "Zero" was developed in several cities throughout Italy.
The Covenant of Grenoble advocates the support of local and complementary currency to the Euro in the city. As a good tool to support local and circular economy, we could imagine the creation of many more local currencies to reach the target of 1 local currency per region.
More than 75% of the communes in Brussels and Wallonia have a local currency in 2021. The latest report on this topic found 17 local and complementary currencies, representing the equivalent of more than EUR 1,2 million in circulation in
The citizens of Grenoble advocate to develop one repair café in each neighborhood for everyone to have the opportunity to repair their belongings and offer them a second life.
The first repair café was born in Amsterdam, at the initiative of the journalist Martine Postma who founded the Repair Café International Foundation. Most of such initiatives are based in the Netherlands, with more than 100 repair cafes in the region of Amsterdam alone.
---
More tangible targets for your city…
Are you looking to set ambitious targets for your city's transition?
Find further inspiration in our Tangible Targets publication, which includes a comprehensive set of 33 targets spanning across food, housing, mobility, energy, biodiversity, circular economy, and awareness raising!
… Inspired by Citizens' Assemblies
To compile this list, we largely drew inspiration from citizens' assemblies focused on climate issues in various European cities. Many times, the measures debated and suggested in these assemblies are much more ambitious than the policies implemented. We hope that such measures emerging from Citizens' Assemblies inspire bolder and faster action in cities across Europe, putting the citizen at the center of the transformational journey towards a climate neutral and resilient future.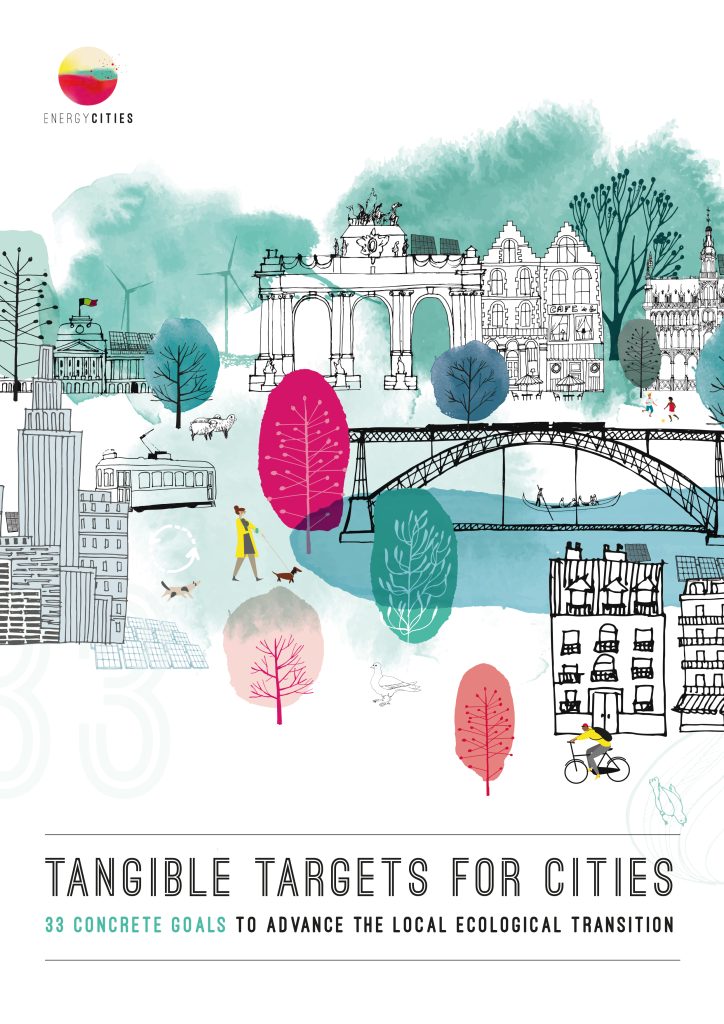 Tangible Targets for Cities: 33 goals to advance the local and ecological transition