About
Funding program
Horizon 2020
Coordinator
Website
Sustainable Collective Citizen Action for a Local Europe (SCCALE) 20-30-50 intends to bring Europe closer to its citizens by fostering the creation of energy communities, taking full advantage of the favourable EU legal framework on citizen energy.
Coordinated by RESCoop and together with partners from 5 countries – including Energy Cities member cities Leuven (Belgium) and Poreč (Croatia), the energy cooperatives Enercoop, Electra, Energie Samen, ZEZ and Ecopower and TU Delft, we will explore community energy activities with a focus on energy efficiency, such as building renovation, district heating, collective self-consumption, etc…
SCCALE aims to build at least 26 energy communities, trigger the creation of 34 community projects, and develop a comprehensive methodology for the creation of energy communities that can be replicated in Europe and beyond. The methodology will be tested and validated in 4 pilot communities in Greece, Croatia, Belgium, France and the Netherlands.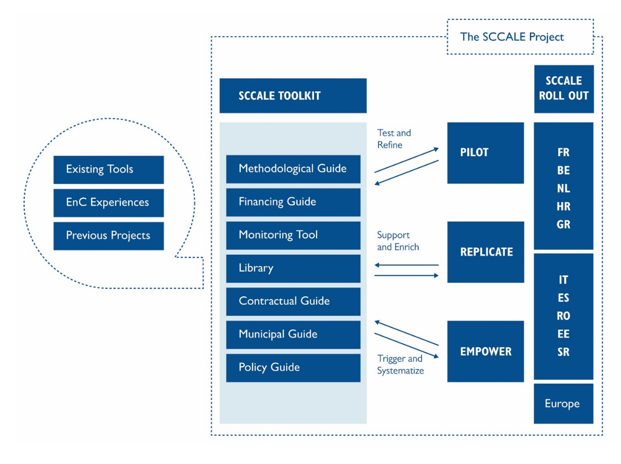 SCCALE will also set up a Community of Practice, share a step-by-step guide and a set of community building tools to support community leaders all over Europe in the creation and growth of more energy communities beyond the duration of the project.