It's one thing for a group of citizens to launch their own renewables initiative – and quite many do so. But it's pretty different to do this with the support of a local government that is serious about local renewable energy. The most foresighted local and regional authorities look at renewable energy through the community lense. Krizevci in Croatia and Eeklo in Belgium do share that mindset. Both cities started to work closely with local energy cooperatives as a way to link the administrative with the associative level. Let's have a look at each of those partnerships and how this benefits the community.
#1 – The city of Krizevci (22,234 inhabitants) and the ZEZ cooperative
In 2018, the city leaders of Krizevci, North-East of Zagreb, decided to team up with the Green Energy Cooperative (ZEZ . Th city wanted to equip public roofs with solar equipment and was looking for funding. That is when two crowdfunding campaigns were launched: Within only 10 days, 58 investors invested in the first campaign that was meant to finance a solar PV plant on the local Technology Center. Given the interest raised for the first project, a second call was launched only a few weeks later. This second campaign, for a solar PV plant on the city library, was successful in just two days. In 2020, the city set up its own energy cooperative, KLIK, that was also acting as an energy and climate office. The office is seen as an incubator of change, with the aim to manage even more community-energy projects, to engage citizens in the city's energy transition and to develop public-private-civic partnerships.
"For an energy independence by 2030, the city of Krizevci needs to install 1000 powerplants on roofs out of the 6,000 roofs that exist in Krizevci in total.", says Mayor Mario Rajn. To roll-out more community renewable projects faster, the city provides subsidies of up to 80% for anything needed to set up such a project (legal analysis, community involvement, communication, etc.) and up to 40% to equip individual roofs with solar panels.
In Croatia in general and in Krizevci, in particular, quite many projects are currently coming to life – most of them with funding from conventional promoters or banks. The city is therefore designing the financing model of renewable projects integrating citizens financing.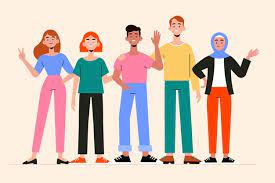 #2 – The city of Eeklo (20,000 inhabitants) in tandem with the ECOPOWER cooperative
Tired of money being spent on imported fossil fuels, the city of Eeklo decided to draw a wind plan as early as in 1999. A new future wind capital of Flanders was born. The city is ideally located for such an endeavour, being on the edge of the polders, in a rural and windy area. Eeklo's plan was as powerful as the wind blowing from the nearby North Sea and it included various principles:
wind as a common
wind as a local product
direct participation of citizens (direct ownership bringing a yearly dividend and energy at cost-price)
local added value and public locations (land owned by the city).
After choosing suitable public sites, the city launched two tenders: one in 1999 for the construction of two wind turbines in the industrial zone, and another one in 2009 near the highway. The main criteria for these tenders were a 25k€/year remuneration for leasehold estate and minimum 50% citizen participation. Both tenders have been awarded to the EcoPower cooperative as their offer was based on 100% citizen participation.
As the city kept on investing in wind projects in the follow-up to this premiere 8 wind turbines have been installed. 5 of them are owned by energy cooperatives, due to the active steering of public procurement. The now 22 wind turbines in total in Eeklo cover 100% of the local electricity demand. However, most of them belong to commercial players because the city has less control over private land. Despite the council decision that 50% of all wind turbines should be in hands of citizens, there is no legal enforcement for direct participation in wind turbine projects.
Today, the transition to clean electricity only represents a small share of the challenge. The overall energy consumption of the city is composed of 10% for electricity demand, 60% for heat demand, and 30% for mobility needs. The city expects the electricity needs to increase as new technologies (electric cars, heat pumps) are coming into play.
The city mapped its Renewable Energy Sources to predict future electricity demand. The map includes future wind turbines, as well as the potential coming from solar, residual heat and biomass. The longer-term objectives of the City Council are to build 14 new wind turbines, to install PV on 60 % of suitable roofs and to use 50% of residual heat. These new projects will also include a major citizen participation.
In addition, to realize the transition to renewable heat, a heat transition vision was developed: different zones have been mapped according to the density and their potential for biomass, district heating, all electric and mixed technologies. As a result, wherever feasible, a district heating network will be built in the city. The network will be connected to the local incinerator and heat the houses. Right now, the project faces a challenge with material prices rising. This makes it more difficult to find the economic balance for the project.
EcoPower has built a strong partnership with the city leaders of Eeklo. The cooperative supplies energy to 65,000 members. 70% of the members hold only one share of 205 € and 80% of them use the energy in their home. According to Jan de Pauw from EcoPower, the cooperative "don't sell, but share energy at cost." The cooperative does not only act as an energy producer, but it is also an energy supplier. As part of another EU project, PowerUp, the city of Eeklo intends to pre-finance shares to some vulnerable citizens to get access to the cooperative and be able to access renewable energy.
Key advice and checklist from Belgian pioneers
Key ingredients for successful community energy:
Tender criteria as an enabler for collaboration between the city and citizen cooperatives
Wind turbine as an opportunity for professionalization of cooperatives
Citizen participation to minimize resistance and maximize added value within the community
FAQ for those who'd like to kick-off an energy community based on EcoPower's and Eeklo's experience:
✔️How to raise the interest of citizens in energy matters?
A citizen who is involved in a community energy project can see the big and positive impact on his/her energy bill. What is coming from the wind turbines goes to the local community. If the process is started by the municipality, it is a big advantage for embarking people: it gives trust to citizens.
✔️How to get political leaders on board?
The convincing argument when talking to political decision-makers should be the added value brought to municipality. There is money coming in from the revenues of wind turbines. It's a win-win situation Considering that every wind turbine generates 25,000€ a year, i.e. as an additional income to municipalities.
✔️How do you manage the surplus of electricity?
For now, there is no surplus. The cooperative doesn't have enough wind turbines to welcome new members. They are looking for buying additional wind turbines, but none are willing to sell wind turbines, given the price of electricity (it generates a lot of income).
✔️How do you cope with the rising energy prices?
The public interest in cooperatives is now higher because of the energy crisis. The electricity price is 40% lower compared to a commercial supplier. As of today, EcoPower doesn't have enough production to accept new members. There is a need to first build new projects.
✔️What is the geographical scope of EcoPower and how does the cooperative work?
EcoPower is originally from Leuven. Any cooperative can participate in a public tender, but it is difficult to compete with commercial developers. Public procurement is a good tool to favor the participation of citizens in municipal projects. The cooperative only works locally with the neighborhoods. There is no need for a communication campaign at national level. The best campaign is mouth-to-mouth.
BACKGROUND
In the framework of the PATH2LC project, the city of Krizevci (HR) together with ZEZ cooperative and the city of Eeklo (BE) together with the EcoPower cooperative shared their experiences and approaches as part of a digital peer-to-peer session last May. Watch the webinar replay here.
The PATH2LC project, building on existing networks of municipalities in 5 regions across the EU, supports municipalities in implementing measures identified in their SECAPs and design long-term transition roadmap.
---