"I don't believe in Peter Pan, Frankenstein or Superman – All I wanna do is
Bicycle, bicycle, bicycle
I want to ride my bicycle, bicycle, bicycle" (Queen, 1978)
From Berlin to Bordeaux, from Brussels to Budapest: In the first half of 2020 many cities worldwide have been opening up temporary or permanent bike lanes in order to encourage sustainable transport in COVID times. According to a German study, on average 11.5 kilometres of provisional pop-up bike lanes have been built per city by August 2020. Some used the urgency to implement measures that were already planned long ago, others took advantage to test new strategies. Policy measures are rarely that visible in the urban landscape: A pop-up bike lane is often marked with big yellow lines and traffic cones and it replaces the right-hand lane or a previous parking lane. Costs per kilometre of provisional lane seem to vary largely, from €9500 in Berlin to €25,000 in Sevilla.
What started in Bogotá, Colombia, was first imitated in Europe by a Berlin district on 25 March 2020. 8 other cities in Germany followed with a total record between March and August of around 25,5 km of pop-up lanes (status September 2020 according to ZEIT magazine no.38). Stuttgart even received state recognition and was awarded for his quick decision-making and the demonstration value for its cycling measures. When Covid started, city officials created an additional bike offer with new lanes in otherwise busy streets. Long before the pandemic, the city, which is home to car manufacturer Porsche, decided to shape its profile both as an automobile and a bike city. On a long-term perspective, biking is meant to make up for 25% of the city's mobility. To reach this objective, the city plans an annual investment of €40/resident in bike infrastructure.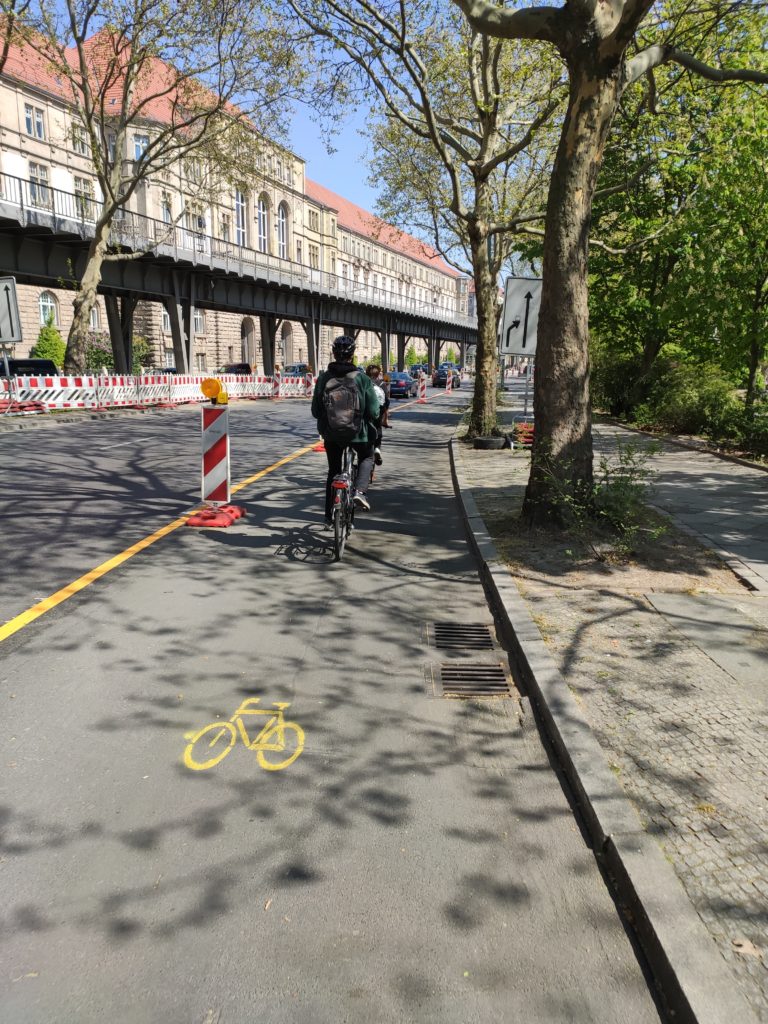 Bolder budget for bikes
Last May, the UK government made £250 million available to enable local authorities to pay for "pop-up" cycling and walking infrastructure. In France, 1 million bikes have been repaired and 50 jobs created last year thanks to a COVID-related governmental repair bonus (€50 /bike) for residents. And according to the association "Vélo & territoires" bike traffic recorded since the beginning of the year 2020 has increased by 13% in urban areas compared to the same period in 2019. Success was even bigger in Belgium: the public initiative Bike for Brussels, for example, recorded a stunning 84% increase of cyclists over a 1-year stretch compared to September 2019. One of the reasons could be the 40 km new cycle lanes built by Brussels-Capital between March and July 2020. Ireland aims for a green recovery and earmarked €360 million to boost cycling in 2021.
In The Netherlands, traditional biking paradise, The Hague plans to invest €65 million (€126 per resident) into its cycling network. This budget is earmarked in the "Plenty of Space for Cycling Programme 2020-2025" which was published last December. It shall bring The Hague closer to its target of making cycling its primary mode of transport by 2040. As much as possible, the work on the cycle paths is done at the same time as other activities in the city such as maintenance of the road surface or sewerage or safety improvement measures. Where possible, the municipality collaborates with regional and national partners. After testing larger cycling lanes and more space at traffic lights, the neighbouring Rotterdam decided to permanently create more space for cyclists in the next years (Fietskoers 2025).
Corona lane battles
However, corona bike lanes did not always pop up without conflict. The temporary measure had a very short life span in Marseille, where the corona cycling lane disappeared after only one week. The city officials argued that the 9 km lane (that cost almost €600,000 in total) had not been used enough. A few months and many critic voices later, discussions around the creation of 23 new corona lanes have been resumed in the Marseille city council last November. Some of the councillors see an urgent need for going far beyond the currently available 100 bikeable kilometers when smaller cities like Strasburg count 600 km or the French capital Paris even 800 km.
Similarly, in Berlin, pop-up bike lanes did not receive enthusiastic support from everyone. The new biking space triggered opposition from groups like the German automobile club ADAC or political parties like CDU, FDP and AFD accusing the district officials to favour bikes over cars. A fight over Berlin's streets has started since then and a legal case against the Senate is still pending.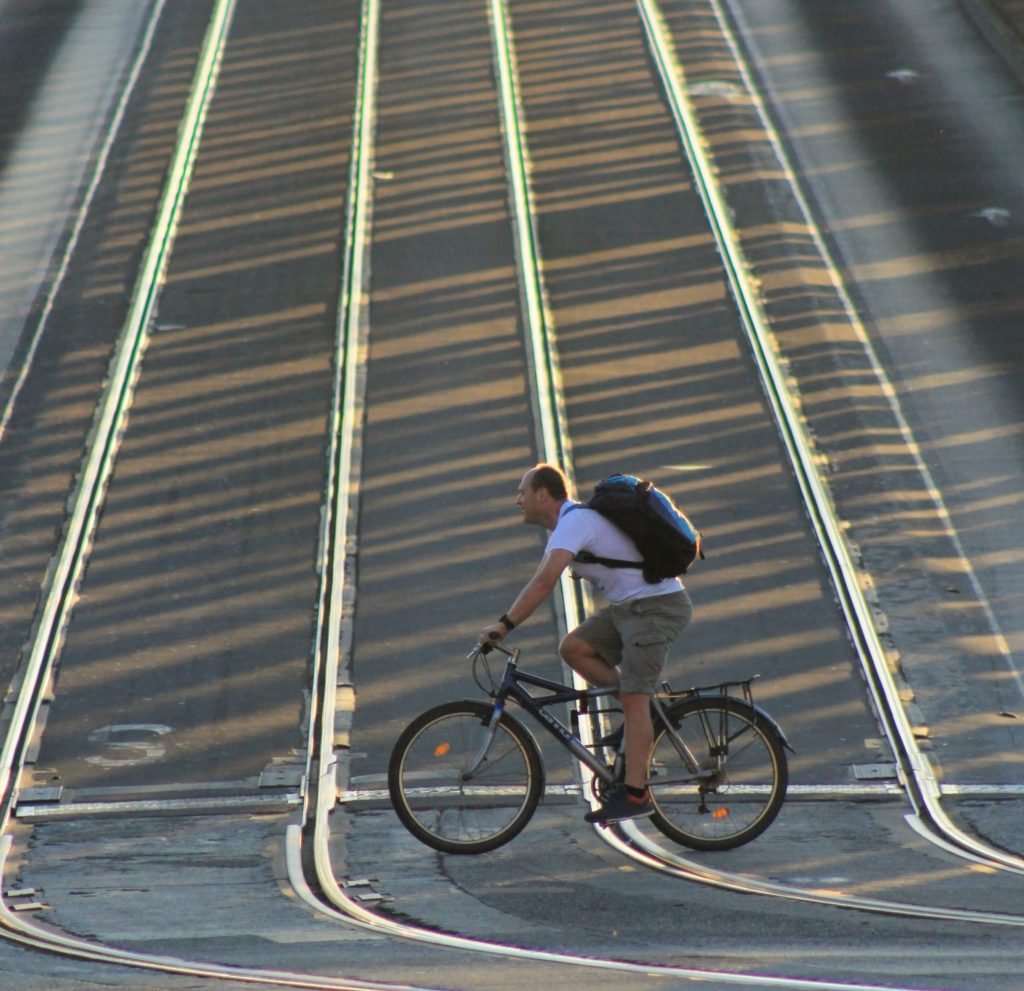 Long-term effects
If political priorities are set, decisions can be taken quickly in order to respond to urgency. In that sense, Covid has been a great lesson and has proven that tactical urbanism can become strategic urbanism if the political will is there. A survey amongst 105 local authorities in France which results were published in October 2020 confirms this: a majority of respondents plan to turn pop-up lanes into permanent biking infrastructure. The few 8% of respondents declaring the corona lane will not last explained that this is due to either a lack of acceptability or the conscious choice for a more conventional infrastructure backed by public consultation procedures.
A German study published in September 2020 shows that the temporary corona cycle paths in European cities together represent savings of €2,3 billion euros per year for the health system.
Whether urban cycling becomes massive in the post-corona era will also depend on bold decisions at the EU level. For the time being, the EU mobility strategy misses out on the opportunities coming from what is called active mobility, i.e. walking and cycling. As Euractiv reported last December, cycling didn't even make it into the Commission's 10 action points for the sustainability shift.
Brussels-based European Cyclists' Federation assessed the 27 draft and final NECPs for 2021 – 2030 against 13 cycling or sustainable mobility-related indicators. Member States have begun to take the decarbonisation potential of cycling more seriously, but there is still a long way to go, as highlighted in the ECF report "Cycling underrepresented in EU Member States' Final National Energy and Climate Plans", published on 8 October. Only France and Austria ranked "excellent".
Providing good cycling paths and making cycling accessible and safe needs to become a priority in national and local energy and climate action plans. But most importantly, there is that one lesson that we have learnt from pop-up lanes: policy-making can (and sometimes must) be quick and pragmatic. Quick unconventional measures in times of uncertainty can help policy-makers on their ride to the pandemic-resilient city of tomorrow. Or, as we bikers would say: Sometimes, you can fix a dropped chain without getting off your bike.