The Portuguese city, together with its local energy agency – and Energy Cities member – AdEPorto, is living exciting moments with a new portfolio of initiatives. This will speed up the transition to a more carbon neutral, just and democratic future of this important urban area.
Amid the global Covid-19 crisis, Porto Municipality is paving its road to 2030 to become an even more active player in the energy transition process. Examples of this ambition, in line with the EU Green Deal, are inter-alia:
the creation of the city's first energy community in a social housing neighbourhood;
the roll-out of a massive retrofitting programme in 3000 residential buildings while increasing the self-consumption of renewable energy, with the installation of 12 MW of photovoltaic systems ;
extending the powers of the municipal water company to energy production and management.
The renewable energy community will be developed using a living lab methodology in the district of Asprela. It will integrate 181 dwellings (in Bairro de Agra do Amial) as well as the Elementary School of Agra. The creation of this community will allow the city to fight energy poverty, increase the consumption of renewable and clean energy, and the transition to a circular economy model (with the creation of repair centres for electronic equipment). This initiative is part of the "Asprela + Sustentável" project supported by the "Environment, Climate Change and Low Carbon Economy Programme" of the EEA and Norway Grants.
With the main goal of fighting energy poverty, the city of Porto is also leading the brand-new Horizon 2020 project 'Porto Energy ElevatoR' (PEER): it will create a one-stop shop and test financing schemes and innovative business models in the housing sector. The project will allow to channel investments more easily and it will facilitate the availability of funds for interventions in buildings.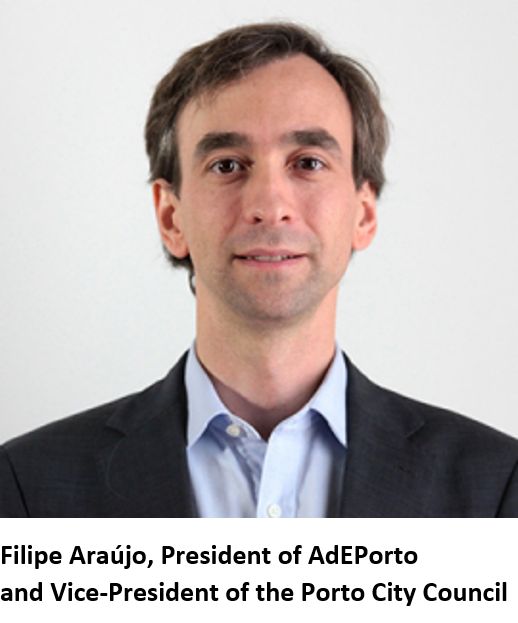 These are creative, innovative and comprehensive projects, which clearly demonstrate Porto's ambition to drive the energy transition and decarbonisation of the City and the region. That way it will contribute to global sustainability goals, seek and disseminate good practices, at a time when municipalities can no longer postpone their active participation in the energy transition.