It's official: our new website is live. We are proud and happy to present the redesigned information hub of our network. For you, energy transitioners, we have improved everything.
Rich source of free information
As we build a democratic and participative energy system, it's hard to imagine not spreading the good practices of city administrations and their citizens.
Our goal is to highlight local experiments and successes that can inspire others in news stories, case studies, interviews, webinar recordings. Major reports and studies are available in their full versions. And for quick access, you will find everything at a glance in thematic dossiers.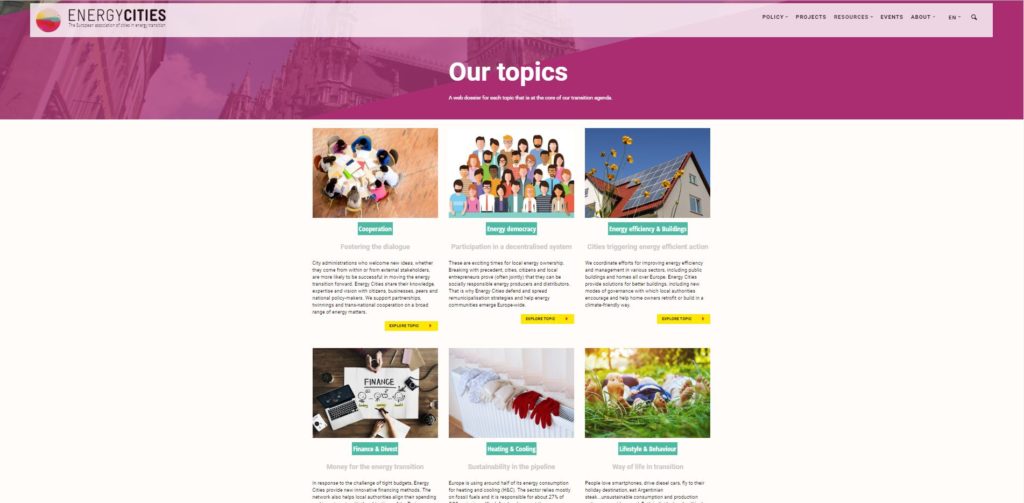 A whole section is now dedicated to the network's political work. You can browse through the latest policy documents issued by Energy Cities. For more context, read the policy news. You will find updates and analyses on EU policy developments that may impact your local energy transition efforts.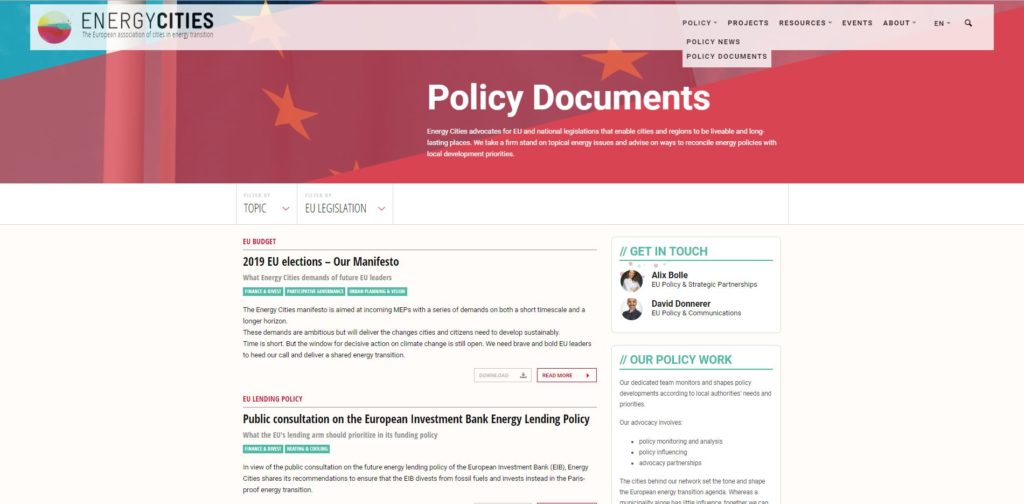 All content is free and available under the Creative Commons licence CC BY-NC-SA. We think that excellent ideas need to move around freely to bring about real change.
New features
Autumn will be busy with conferences and workshops. Find the events of your choice and use the new "save the date" feature to import the event into your calendar with a single click.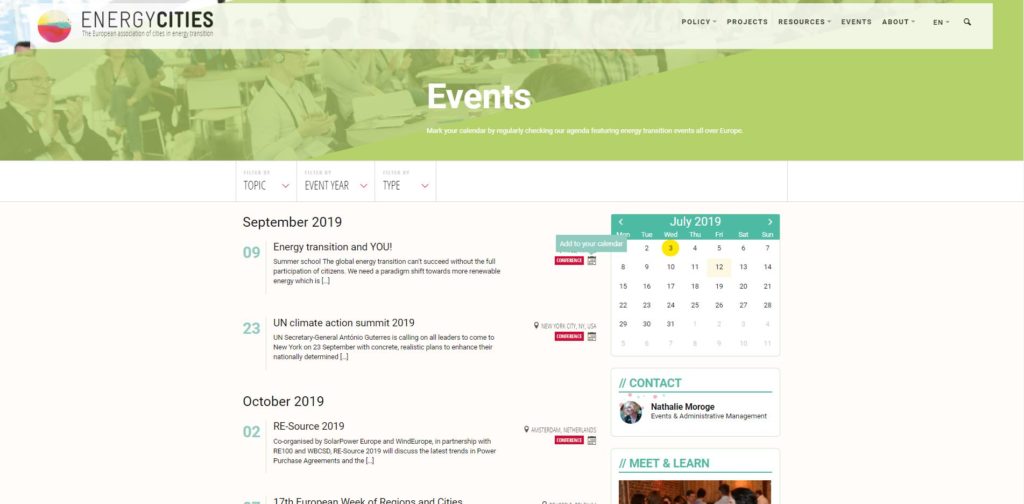 Don't forget to check out our "Job opportunities" section with a form for applying and uploading your documents. We are currently hiring!
Modern look and feel
We do hope you like the clean design, dressed in our new corporate identity. The new logo comes in many colours: it stands for the diversity of our cities and topics. Did you notice its round and sparkling look? That's the integrated approach our members take on energy issues as well as the openness of the network as regards new practices and visions.
Last, but not least: It was high time we had a mobile website. Now, no matter where you are, you can check out our news on your device.
Enjoy each visit and feel free to share the content.
Your Energy Cities team