You might remember Ursula and Michael. Or you mightn't but for sure you know their story: 25 years ago, Ursula and Michael Sladek fought for energy democracy before this word even existed. Together with other committed people in their home village Schönau in Southern Germany, this activist couple managed to take over the local grid and to create the very first citizen-led local energy company. Since their fight for decentralized renewable energy, things have changed, but Germany's objective of having its electricity consumption covered a 100% by renewables by 2035 is still far away. Last year, only 42% of the power consumed by Germans was produced from wind, solar, biomass or other alternative energy. To speed things up, from Hamburg to Munich, renewables deployment needs to be fostered, especially by increasing citizen buy-in and participation. That is why, last July, the German Bundestag has adopted an updated version of the 2021 Renewable Energy Act (EEG 2021). Starting on 1st January, the new law called EEG 2023 will enter into force, with new rules for energy communities.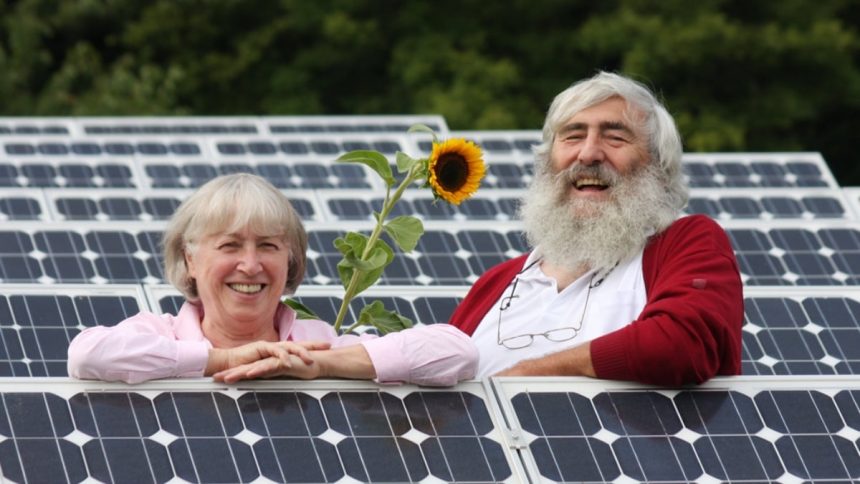 We won't go through all aspects of this new law, which is described in the official amendment and in the previous 360-pages draft document. For now we want to focus on the energy community dimension of the law.
Reducing redtape
The complex and time-consuming procedures to participate in a tender are often a big struggle for citizen- or municipally driven energy producers. The recent law change is an interesting move to reduce these administrative barriers: In order to make the work and life of energy communities easier, the updated energy act foresees to exempt renewables projects from tendering if they remain below a certain size. According to §22 of this document and starting 1st January 2023, citizen energy societies don't have to participate in tenders if their installation is below 18 MW in the case of wind and 6MW in the case of PV. However, exemption is subject to specific rules and valid for a certain duration of time
Only citizen energy societies who have not commissioned any plants of the same technology and (in the case of PV) the same segment (segment=either ground mounted or roof top, each above 1 MW) in the previous three years have the right to be exempted for the particular project of the same technology and the same segment.
Once a citizen-energy society has benefitted from such an exemption, it has to respect a 3-years-period during which it is not allowed to get another exemption or to apply for a tender if it is for the same technology and segment.
Especially for citizen or municipal renewable producers in urban areas, it might be important to know that the exemption is valid for free-standing PV installations, not for roof-top solar.
Germany catching up on transposition of EU directives
Let's have a quick look back to provide some context: Until now, Germany was a laggard in transposing all provisions for energy communities from the European directives (Clean Energy Package). Several years ago, there had been a first attempt to define citizen energy initiatives (who were given a favourable treatment). However, the definition was too vague and so it was completely misused by private commercial developers. A real failure when it comes to increase citizen participation. Following this, the previous German government was reluctant to fail again and did not transpose this at all.
Last July, the current German government, a coalition of social democrats (SPD), liberals (FDP) and Greens, eventually ended up embedding the EU directives' components into national law. The RECs are now officially called Bürgerenergiegesellschaften or citizen energy societies. This can be a cooperative or any other society that fits the definition.
The updated law and its key clauses on tendering could of interest of other Member states as auctions and tenders are still a common challenge for municipalities, local communities and SMEs all across Europe.
You want to know more? Check out the SCCALE 20-30-50 toolkit in the next weeks: it will include different guides and briefings to support the creation of local energy communities.