In the framework of our EUKI Living Streets project, we are helping cities to create the streets of their dreams together with their inhabitants. Stop with traffic, pollution and isolation: it is time to give the streets back to their inhabitants!
Last year, our partners Terra Hub (Croatia) Oeste Sustentavel (Portugal) and Sustainable City Network (Greece) launched a call for applications in their countries. In addition, Energy Cities selected one extra city that was initially shortlisted to develop a living street.
Poreč and Križevci (Croatia), Corinth and Elliniko – Argyroupoli (Greece), Faro, Óbidos and Torres Vedras (Portugal) were chosen to host living streets in Spring-Summer 2021.
Living Streets in Croatia
The lucky winners already have some ideas for their activities. For example, the city of Poreč will focus on a very busy street and would like to organize intergenerational activities and a "parking day" festival, from March until September 2021. The Living Streets for the city of Križevci will take place in five different locations. Each location will host activities during 2 weeks, between April and September 2021. The programme will be designed together with the citizens, and will include among others "Do It Yourself" workshops and activities in the field of education.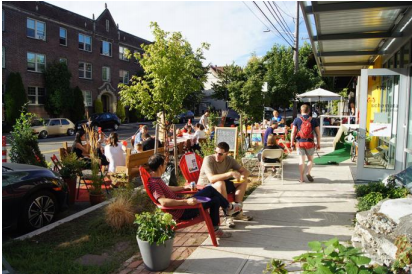 Living Streets in Greece
The Living Streets in Corinth will take place between June and August 2021, each month in a different location. Activities will include a chess festival, a cycling day and an outdoor cinema to screen documentaries about sustainability and climate change. In Elliniko-Argyroupoli, the living street will take place during 2 weeks in Easter 2021 on the high street of the city centre. They will focus on recycling and cycling and they will offer road safety training to the participants.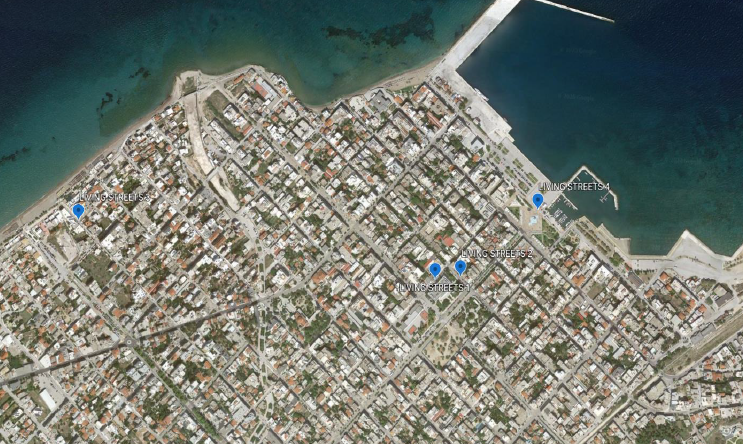 Living Streets in Portugal
Faro's first Living Street will be created by repurposing a street that currently host a big parking area. The objective is to remove the cars from this place and return it to the citizens and residents who live there, so that they can use it for common activities. By removing the parking, the area will benefit from a cleaner air and there will be place to test greener mobility options. Óbidos' Living Streets will be in one of the historic areas of the village, where they will organise sporting, musical, cultural and educational activities, with the support of the inhabitants of the area.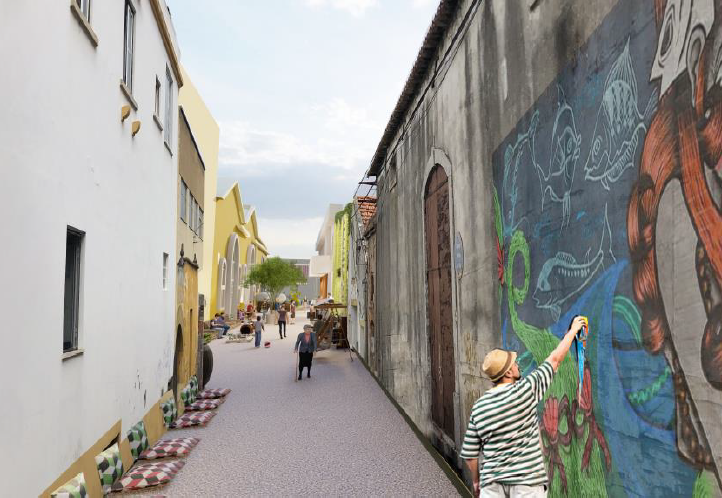 Torres Vedras will focus on the regeneration of an abandoned industrial area, to transform it in a lively place for citizens. They will jointly decide the activities with the locals, but they would like to organise events, exhibitions, workshops and leisure activities during the spring and summer of 2021. Particular attention will be given to topics such as sustainability, environment, ecology, recycling, art, diversity and social inclusion. Local artists will be involved, to create beautiful murals and performance in the area.
We look forward to showing you how each city will set up their street in the following months! Follow this space for more information.