More than 150 network members and partners participated in Energy Cities Forum on 21-22 April 2022 in Brussels. After a three-years break caused by Covid-19, everyone was happy to see each other 'in real life' and to cherish strong moments of the network's traditional, highly appreciated event. In the current tense geopolitical context, it was energising to explore local solutions that have the power to accelerate Europe's energy transition.

Nearly three long years have passed since the last Energy Cities' annual conference in Heidelberg in May 2019. The many representatives from cities, NGOs, academics or the private sector were even more delighted to see each other again or to meet new people at past week's 2022 edition. Accurately entitled "Let's keep our links!" the event brought together more than 150 participants in the prestigious Royal Library of Belgium where centuries of history emerge right in the lively center of Brussels. Attendees were rewarded for their patience and loyalty with a rich programme full of inspiring speeches, interactive discussions and enjoyable informal networking opportunities. Here are some highlights of this long-awaited gathering.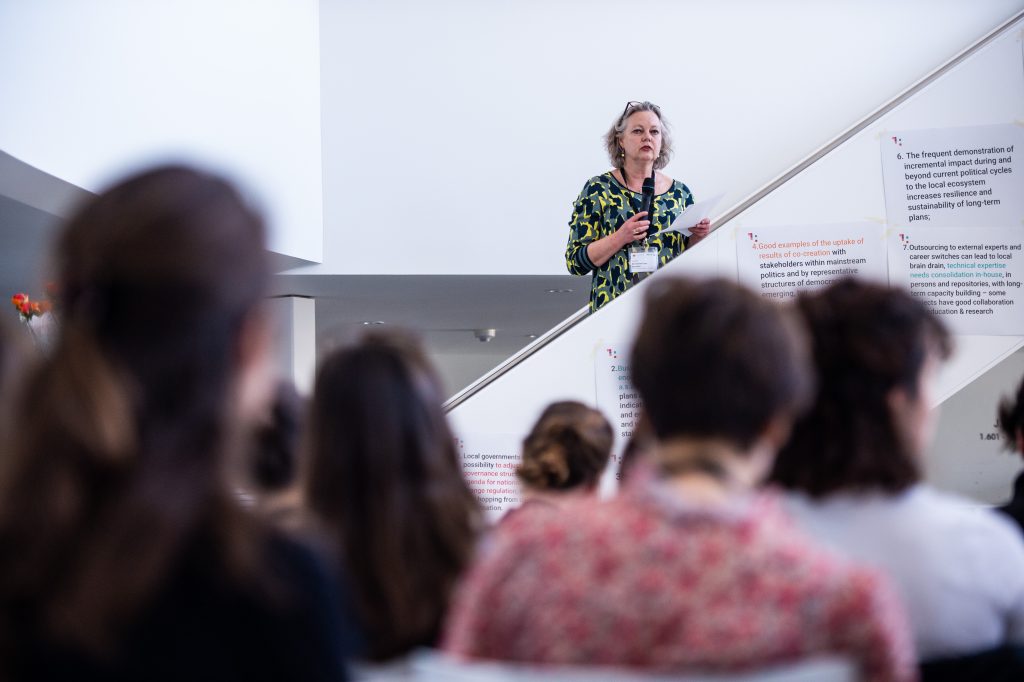 Current geopolitical crisis should accelerate Europe's energy transition
Energy Cities' president Eckart Würzner, mayor of Heidelberg, officially kicked off the event, referring to the war in Ukraine and Europe's dependence on Russian oil and gas: "The current crisis led to political decisions that are not always looking long term, especially when it comes to energy. We need a new philosophy of energy production and consumption with efficiency and renewables at the centre!". Indeed, cities hope that the war in Ukraine gives a decisive boost to the energy transition in Europe. François Gémenne, Director of the Migration, Environment and Politics Observatory of Liège University shed light into a complex topic of the world's energy geopolitics and imagined the consequences of today's geopolitical crisis on climate change. In resonance with that, the Forum also livestreamed a speech by Mr. Fomichev, mayor of Slavutych (Ukraine) and Energy Efficient Cities of Ukraine's President who is part of the Covenant of Mayors East. Mr Formichev witnessed both the despair of his country's situation and the strong will to defend his country. He called for cities in Europe to support him and his co-citizens with all available means in the fight for universal peace.
"We are aware and active but cannot do it alone!"
The recently released new IPCC report re-affirmed the urgency of dealing with the climate crisis. Energy Cities' mayors are aware and active but cannot do it alone! They need strong support from EU institutions. Mayors have drafted a set of concrete proposals on how the European Union policies can get Europe on a firm ground towards peace and climate neutrality: "We cannot afford to only optimise 'business as usual' ". Marcos Ros Sempere, Spanish member of the European Parliament, backed cities' demands: "We have to put the focus on cities."
Reaching climate neutrality together with citizens: cities' supreme goal
The 'climate neutrality' term echoed in the library's large halls and meeting rooms throughout the event. Co-designing the roadmaps to get to climate neutral cities together with citizens becomes a must and ever more common practice in member cities. Mohamed Ridouani, mayor of Leuven in Belgium, presented his experience with an innovative tool called local climate pacts (local COPs): "Participatory approaches are becoming the new normal in cities." Allen Coliban, mayor of Brasov in Romania, explained how important it is to "go meet citizens in their neighbourhoods and not passively expect them to tune in to the city's info channels".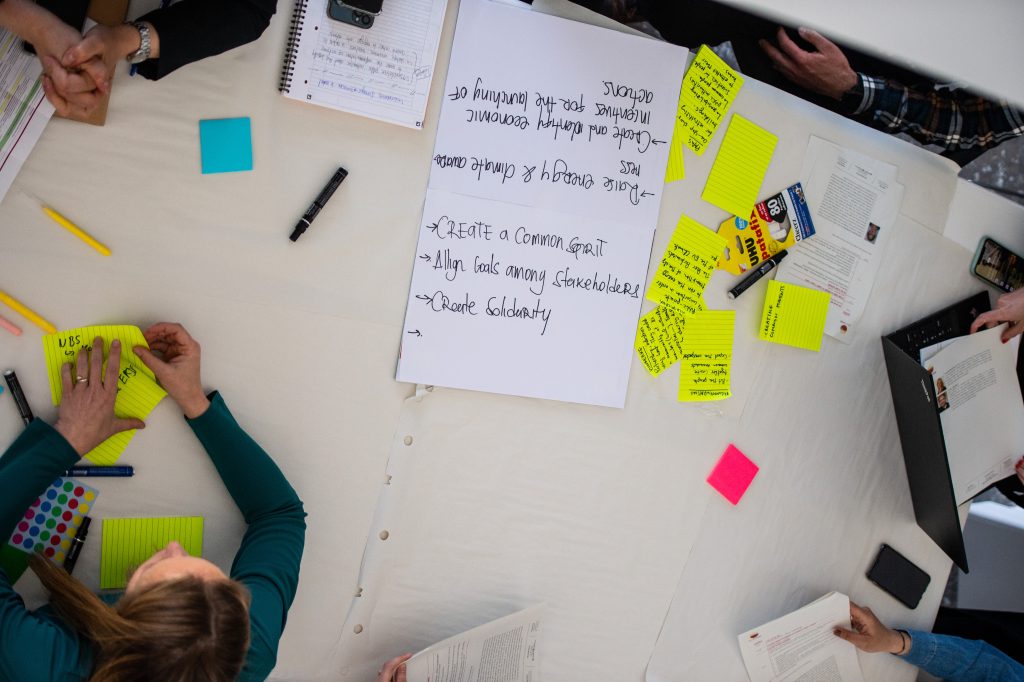 One of the sessions explored the various ways of how energy services can be co-designed with vulnerable communities. At another session, participants discussed how energy communities can massify the renewable energy production in the EU.
But what we need the most is a systemic governance change. Judith Borsboom-van Beurden, leading the experts team of Scalable Cities project presented a solution booklet that captures the systemic changes in governance, developed and tested by 120 cities.
Decarbonisation of buildings and energy systems were among the other key words mentioned on the stage:. Energy renovation is one of the first European Union's answers to the energy crisis while energy sufficiency is slowly getting its just place in the energy policy mix. Speaking in a meeting room overviewing Brussels, IPCC author Yamina Saheb pointed to the horizon and confirmed with contagious energy: "We can eradicate energy poverty in Europe if we decarbonise buildings. Decarbonise buildings by 2050 is possible if we include sufficiency, efficiency and renewables in the parc. Sufficiency policies will contribute more and more to the fight against global warming.".
Once again, cities are called to play a bigger role. "In Ghent, a study by the local university showed 20% of the homes do not have the basics for energy efficiency." explains Deputy Mayor Tine Heyse. "Decarbonising buildings is a challenge we need to tackle now!"
More exciting topics such as designing urban policies for future-proof food systems, circular economy, positive energy districts were discussed, mirroring experiences from many different places in Europe.
As usual, a two-days gathering was not long enough! But the good news is that we stay in touch and maintain our 'newly found' ties through upcoming virtual and physical events and activities such as the HUBs that were officially launched at that very occasion! The number of members registering is increasing every day. Don't forget to do the same!

Discover more and register here!