The City of Tartu in Estonia closed one of its roads to promote Tartu2024 as the European Capital of Culture this summer. The project was designed to be carried out by cultural operators: artists, organisers, institutions and creative entrepreneurs…Impossible not to think about the many Living Streets projects that are popping up all over Europe!
By preserving the green areas in the city and closing the road, for the first time the river side was easily accessible from the old town – usually the two are separated by a congested 4 lanes road. A walkable street welcomed hundreds of pedestrians and offered diverse outdoor activities promoting Tartu2024.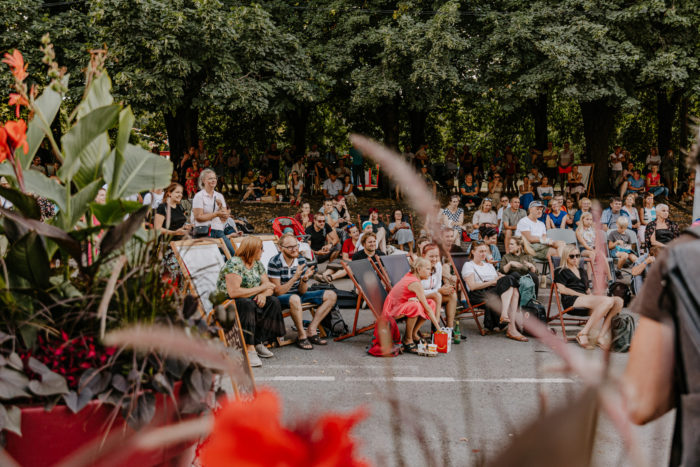 The new pedestrian area was filled with red outdoor furniture, providing seats, hammocks, a pool, exhibitions and 3 cafés which have become very popular and revitalised the riverside. This pedestrian zone provided a variety of activities such as concerts, collective games, areas to sit & chat and outdoor exhibitions. Among the exhibitions, the one on the Food Forever Project was communicating the link between food, a green future and society. Everything was built with Covid-19 restrictions in mind, respecting the 2-meter distance thanks to the careful planning and design of seating spaces.
Local skateboarders created a skatepark in the area around the city park. Another art exhibition – "Invisible Sun" by Bobby Sager – was temporarily installed there and will run until the new library and museum are going to open in the same space. Some areas of the park were left untouched to test what species of plants will grow.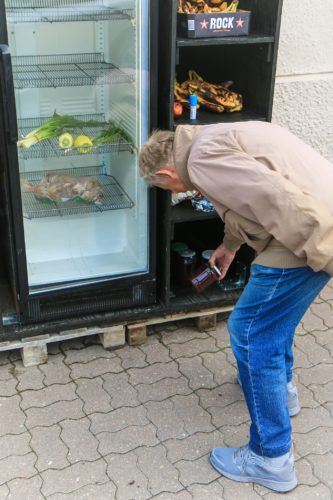 Between the park and the pedestrian area, a food sharing point "Toidujagamiskapp" was installed, to reduce food waste. People could leave food into a public fridge where free drinking water was made available for everyone.
For more information on Tartu2024, please visit the official website.