Energy Cities' 2022 Forum in Brussels gathered experts, civil society organizations, international networks, and local governments around the same table, providing food for thought and inspirational insights. Let's look at the main takeaways of the Transition Leaders' Programme session "Urban governance for future-proof food systems"!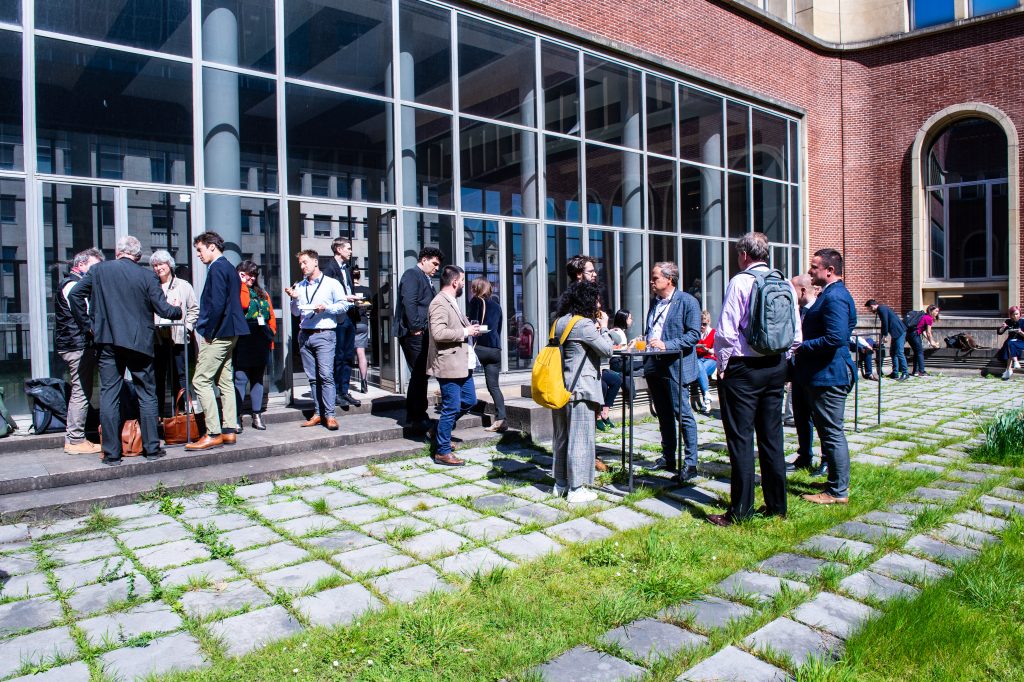 How can an effective urban food governance accelerate food systems transitions?
The way food is being produced, distributed, and consumed (when and by whom) is related to so many different factors: economic, social, cultural, environmental. This makes it more complex to identify the right instruments with which we, as citizens, and our local governments, can support the food systems transition: how can we ensure a sustainable food production? How can we make better consumption choices? etc..
Let's take a step back.
Food systems account for nearly one-third of global GHG emissions and have huge impact in terms of natural resource depletion, biodiversity loss and people's health. According to the Food and Agriculture Organization (FAO), around 14 percent of the food that is produced is lost even before reaching the market. At the same time, around 870 million people suffer from hunger.
During one session of Energy Cities' 2022 Forum in Brussels, Ludovico Roccatello from Slow Food International, invited participants to reflect upon the need to transform food systems, also in light of the hard challenges we are facing: climate change crises, Covid-19 pandemic, Ukraine war, food prices crises etc. According to an estimation made by the United Nations in 2018, two thirds of the global population will be living in urban areas by 2050, which underlines the central role potentially played by cities in triggering an effective transformation.
Slow food is a global network of local communities involving millions of people in over 160 countries, working to ensure everyone has access to good, clean and fair food. From the perspective of a grassroot organization, Ludovico Roccatello stressed the key role of municipalities, that must be recognized as the right actors to facilitate the transition, playing a relevant role in multi-stakeholders' discussions and representing the needs of their territories. If we think at the many processes that have been carried on over the last years (school gardens, farmers' market, food councils, food belts), the potential of cities is clear.
"The local level is where you can act in a more efficient way"

Ludovico Roccatello, Slow Food International
From this common reflection, during the workshop and the whole Forum, we had the privilege to listen to inspiring and first-hand experiences led by diverse European cities, organizations and networks from Portugal, France, Italy, and Croatia, united by the will to foster the transition starting from the local level.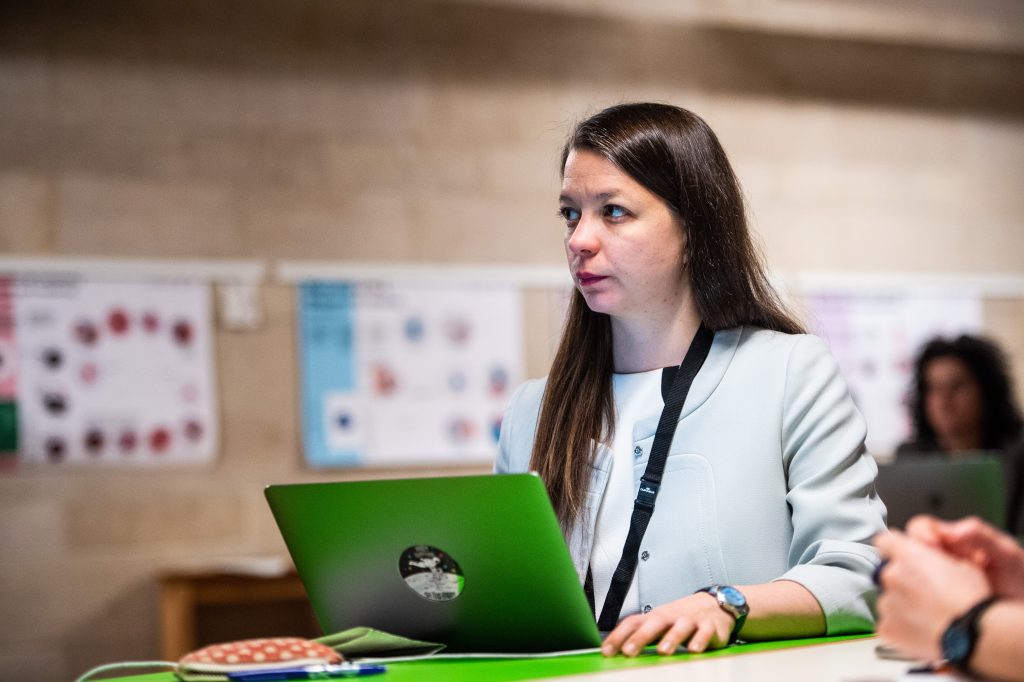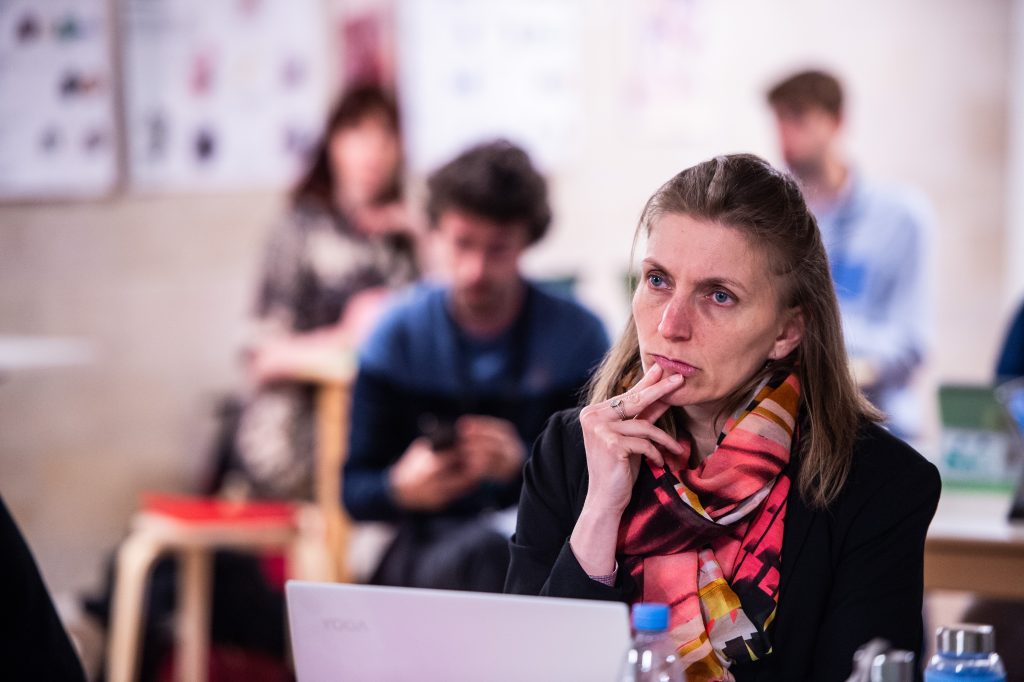 The city of Almada: Setting up a local food community
Located in the Lisbon Metropolitan Area, Portugal, the medium-sized city of Almada is committed to the definition of a solid strategy to boost a sustainable food transition. Duarte Mata – Head of the Department of Environment, Innovation, Climate and Energy – shared the main steps and lessons learnt from the ongoing process.
"Strategical land planning is crucial to food safety "

Duarte Mata, City of Almada
One of the main challenges addressed by the city is related to the structure of local food systems and to consumers' behaviour. City leaders strongly feel that distance between production and consumption need to be shortened and food education to be prioritized. As a first response to it, Almada city started to look at its infrastructure. It is currently working on a new renovation masterplan (to be published in December 2022) that addresses the relevance of urban and peri-urban agriculture to boost local and sustainable production.
"The biggest challenge is to engage people"

Duarte Mata, City of Almada
On the other hand, urban agriculture has been getting recognition thanks to local initiatives such as small urban gardens and local street markets. At a bigger scale, Almada is engaged in the design of the first Agropark which is set to create an inclusive and sustainable local food community. The path is still long, the whole community needs to be activated and all actors of the value chain to be included in the process.
The city of Rijeka: Developing an urban food plan
Another promising experience was brought by Suzana Belošević Romac – Advisor to the Mayor of the City of Rijeka for EU projects. Rijeka is the third largest city in Croatia and, since 2021, it is one of the 12 living labs at the core of FUSILLI Project. The project aims at developing an urban food plan to achieve an integrated and safe transition towards healthy, sustainable, secure, inclusive, and cost-efficient food systems. The city is mainly investing in improving food consumption in school canteens and is reducing food loss and waste with a circular economy approach in all the steps of the food system.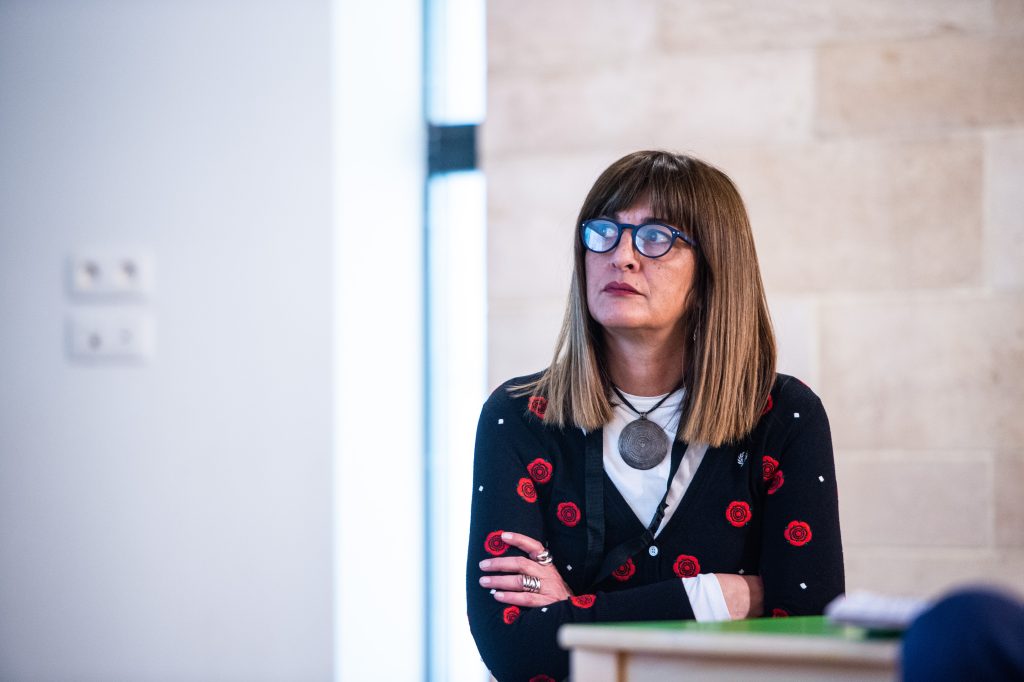 We look forward to hearing about the evolution of Rijeka's inspiring experience!
The city of Albertville: embarking local food producers as strategic allies
Where does a public administration get its food from? Food public procurement plays a relevant role in the transition towards sustainable food systems. The city of Albertville, located in the South-East of France, is working hard to boost inclusive processes. It is promoting alliances with local producers and investing in a sustainable consumption. Sandrine De Ternay, presented the experience of Albertville's central kitchen during the Forum Marketplace. The project, that started in 2007, is meant to increase local production, to strengthen linkages between consumers and small-scale producers and to boost local consumption. Undoubtfully, it is an inspiring and concrete example of direct involvement of a local public authority in the food transition process!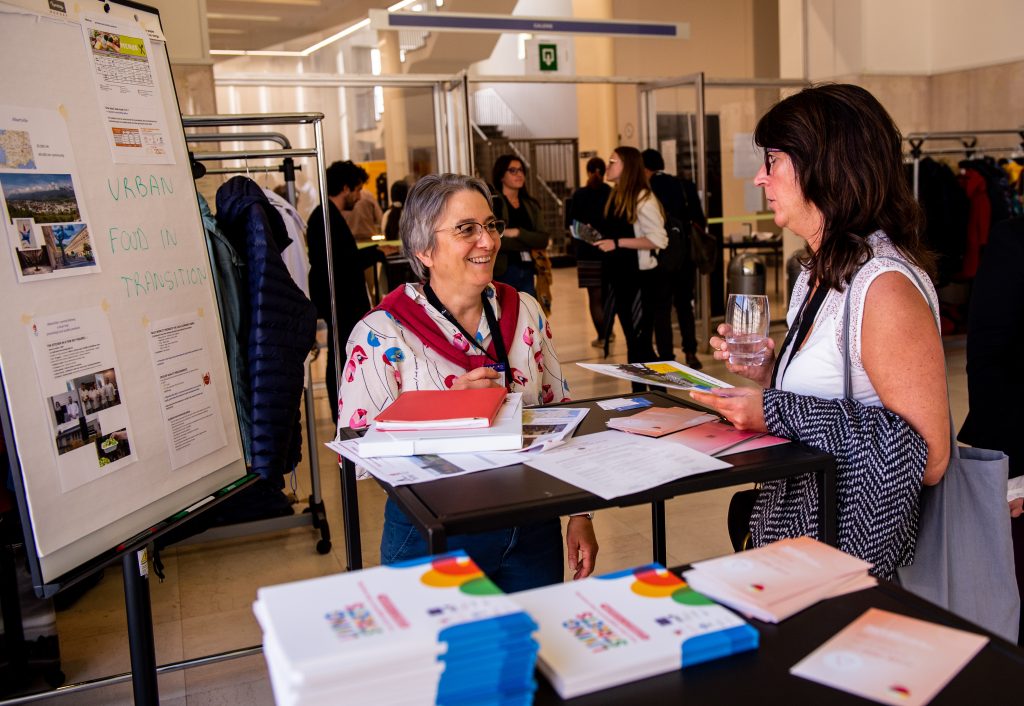 Why networks and citizens-driven organizations are essential?
To be effective and sustainable in the long term, any transition process needs to be as inclusive and open as possible. That is why it is crucial to hear diverse voices and to join forces, working in network.
"We need to include food in the political agenda ! "

Alizée Marceau, Pistyles SCOP
Building on her experience, Alizée Marceau – Project Manager & Consultant from Pistyles SCOP – shared her point of view about the importance of creating networks and connecting cities to accelerate food systems transition. Among the successful experiences, it is worth mentioning the Sustainable Food Places Network, created in 2013. The network gathers 70 local food partnerships in the UK, among which are cities, towns, and boroughs. The food partnerships are cross-sectoral and steered by local authorities, charities, or independent structures. Those belonging to the national network benefit from increased visibility, a shared positive vision and peer learning.
A similar experience, still at an earlier stage, is being developed in France under the name of ALTAA: « Alliance of Practitioners Engaged in the Local, Sustainable Food and Farming Transitions ». ALTAA currently gathers around 70 stakeholders and is working to create a space for cross-sectoral dialogue, cooperation, and action between local and national practitioners. It is a first step towards a food system transition in local areas across France, leaning on a national-level mobilization.
Leveraging integrated food policies: drawing from the Food Labs' experience
A systemic approach to food needs a strong coordination between multiple sectors and diverse stakeholders. Francesca Volpe, from Ciheam Bari – Mediterranean Agronomic Institute of Bari shared the experience of the FoodSHIFT Accelerator Labs. They are being developed in 9 city-regions with the aim of reshaping the food systems from the bottom. Specifically, the Bari Accelerator Hub has a strong social focus, encouraging youth entrepreneurship and job creation through capacity building and education. What sticks out in Bari's case is that there is a strong involvement of the Metropolitan Area, bringing together 41 municipalities around the mission of bringing all the actors of the food value chain together with a social inclusion approach.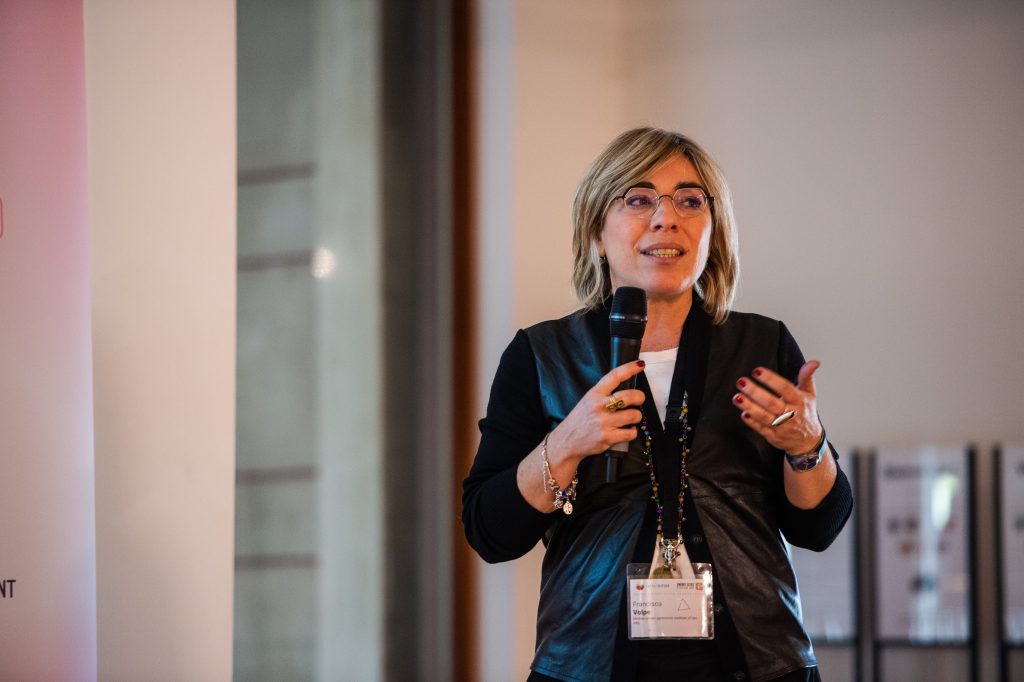 "Food is a central topic in social inclusion, and cities are fundamental to promote sustainable food systems".

Francesca Volpe, CIHEAM
With the Energy Cities Hub "Future-proof food systems and land policies" we will keep the discussion going so that food is provided in a sustainable way to all – in cities and elsewhere!
Energy Cities' Hub aims at exploring ways and strategies to accelerate the transition towards sustainable and resilient food systems, and to build new territorial solidarity via land and food policy.