Would you like to explore new ways of financing your energy and climate measures? Would you like to learn about energy performance contracting, municipal green bonds, revolving funds or citizen financing? Would it be a plus for you if this knowledge was coming from your peers in other EU cities, from people who successfully implemented these financing instruments and could tell you if they fit your own projects in your own local context? Would you find it stimulating to learn in small groups, exchanging directly with other city practitioners facing the same challenges?
Then, don't search further: the PROSPECT+ capacity-building programme on innovative financing is made for you!
PROSPECT+ offers mentoring and training in five thematic areas: public buildings, private buildings, public lighting, transport, and a cross-sectoral category. It gives attention to improving the decision-making of cities and regions on how to choose projects for financing, as well as how to assess and ensure that the projects are finance ready.
Participation in PROSPECT+ is free of charge and all local & regional public authorities and their energy agencies from Europe (EU27, UK and H2020 associated countries) are eligible to apply.
Since 2017, PROSPECT+ has already helped more than 250 cities and regions! Why not you?
How to apply?
In preparation of its third learning cycle that will start in August/September 2023, PROSPECT+ is opening a new call for mentees and mentors, with the following deadlines:
Call for mentees: from the 2nd of March 2023 to the 14th of April 2023.
Call for mentors: from the 22nd of May 2023 to the 7th of June 2023.
In addition, local and regional authorities from Poland, Italy and Ireland can apply for joining local learning groups where exchanges will be held in their own language.
For further information and links to the application forms, please visit https://www.h2020prospect.eu/get-involved
Join our LinkedIn page Capacity building for cities and regions | PROSPECT+!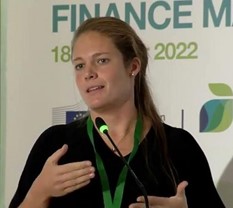 "The PROSPECT+ capacity building programme offers local authorities the opportunity to deepen their knowledge on innovative financing schemes to fund energy efficiency measures directly from their peers, those who already tested and implemented successful solutions when facing the same barriers. By providing different learning methodologies, we want to engage as many local authorities as possible, trying to cater for different needs, including limited time availability or lack of foreign language skills. PROSPECT+ is also a perfect opportunity to have a first direct experience with European projects and meet EU partners for those who are not yet familiar with the EU funding programmes." Giulia Pizzini, Coordinator of the PROSPECT+ project, IEECP